Koi Ummeed Bar Nahin Aati,
Koi Surat Nazar Nahin Aati.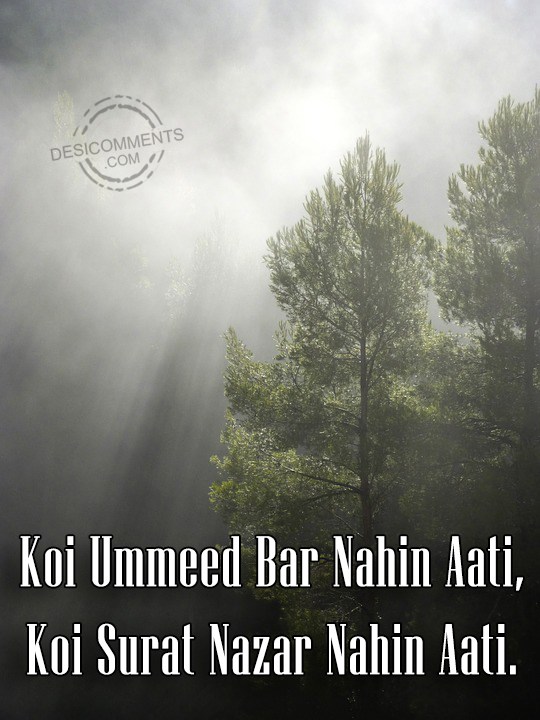 Munhasir Marne Pe Ho Jis Ki Ummeed,
Naa-Ummeedi Us Ki Dekhaa Chaahiye.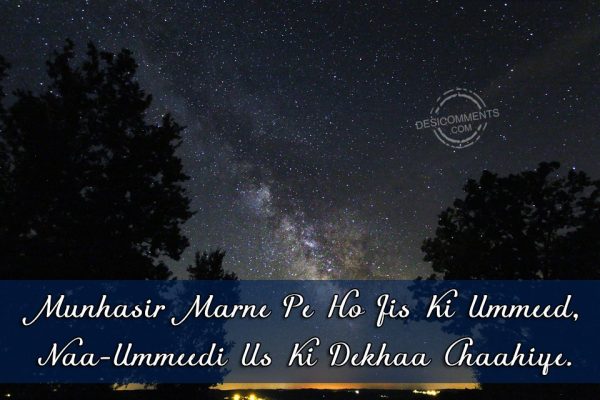 Kahte Hain Jeete Hain Ummeed Pe Log,
Ham Ko Jeene Ki Bhi Ummeed Nahin.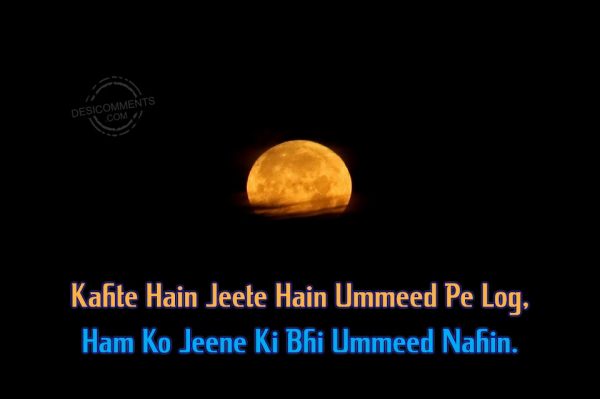 Hamen Phir Un Se Ummeed Aur Unhein Hamaari Qadar,
Hamaari Baat Hi Poochhen Na Vo, To Kyonkar Ho.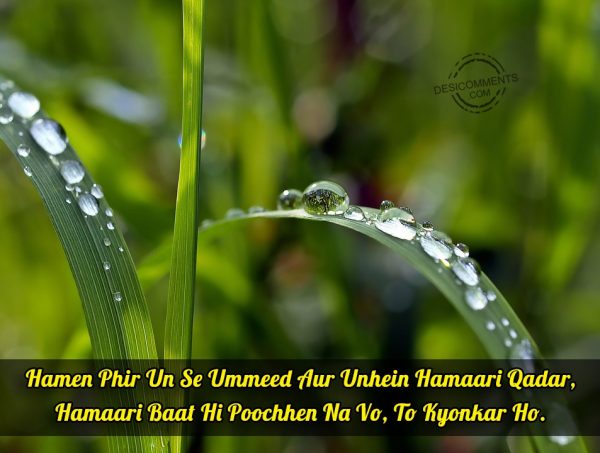 Rahi Na Taaqat-E-Guftaar Aur Agar Ho Bhi,
To Kis Ummeed Pe Kahiye Ke Aarazoo Kyaa Hai.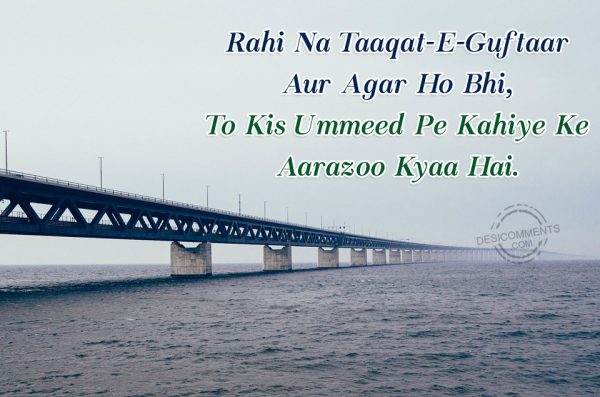 Hamako Unse Vafaa Ki Hai Ummeed,
Jo Nahin Jaanate Vafaa Kyaa Hai.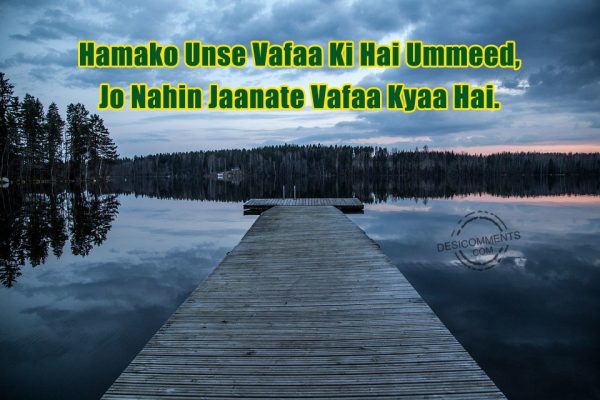 Kam Se Kam Maut Se Aisi Mujhe Ummeed Nahin,
Zindagi Tune To Dhoke Pe Diyaa Hai Dhokaa.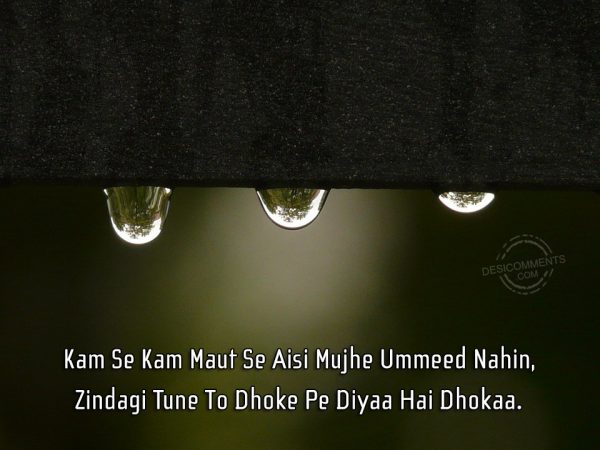 Na Koi Vaada Na Koi Yaqeen, Na Koi Ummeed,
Magar Hamen To Teraa Intazaar Karnaa Thaa.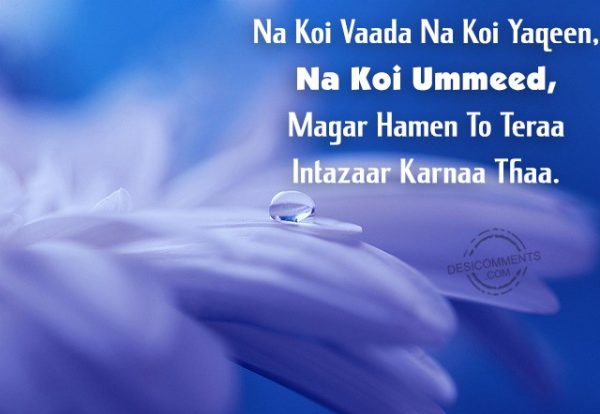 Kuchh Kati Himmat-E-Savaal Mein Umar,
Kuchh Ummeed-E-Javaab Mein Guzri.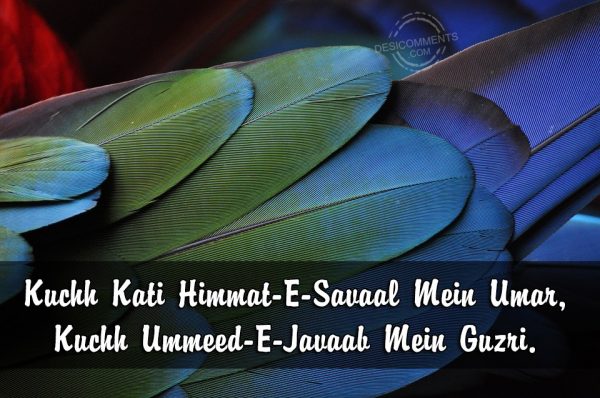 Ek Tum Hi Se Umeed Ki Hai Mere Khuda,
Der Na Kar Jara Unse Zaldi Mila,
Yeh Rokar Karte Hain Gujaris Upar Wale,
Kahin Ho Na Jaaye Meri Yeh Zindagi Tabaah.