Majrooh Sultanpuri Shayari
अलग बैठे थे फिर भी आँख साकी की पड़ी मुझ पर,
अगर है तिश्नगी कामिल तो पैमाने भी आयेंगे।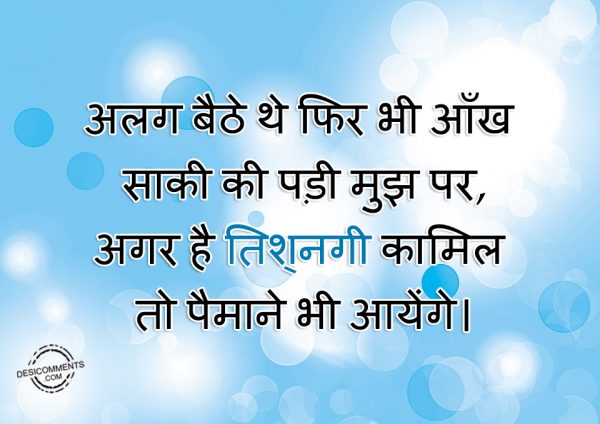 Sutoon-e-daar pe rakhte chalo sar ke charag,
Jahan talak ye sitam ki siyaah raat chale.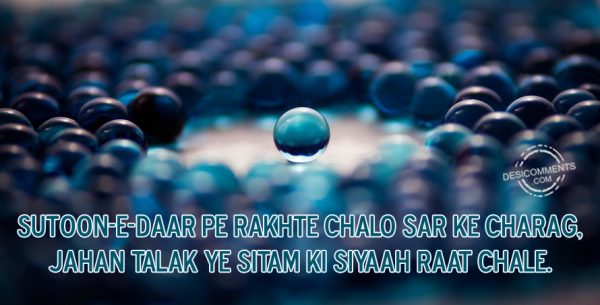 Sunte hain ki kaante se gul tak hain raah mein laakhon veerane,
Kahata hai magar ye ajm-e-junoon sahara se gulistan door nahin.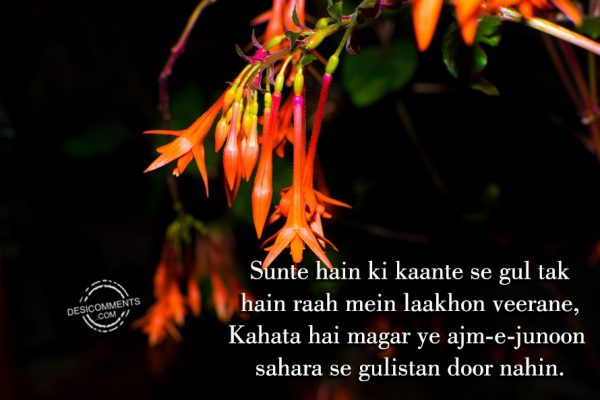 Dua deti hain raahein aaj tak mujh aabala-pa ko,
Mire kadamon ki gul-kari bayaban se chaman tak hai.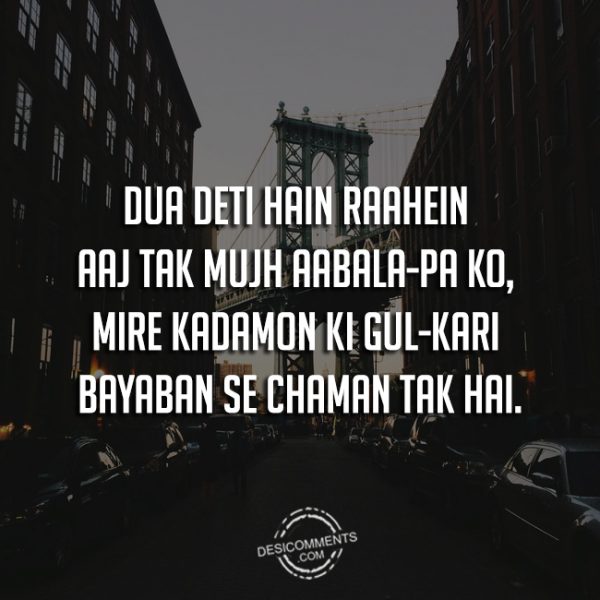 Majrooh likh rahe hain wo ahal-e-wafa ka naam,
Ham bhi khade hue hain gunhgaar ki tarah.
Fareb-e-saki-e-mahfil na poonchiye 'Majrooh',
Sharab ek hai badale hue hain paimane.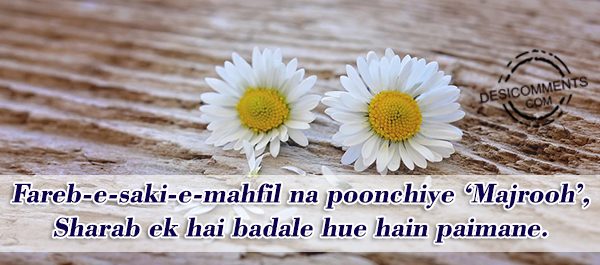 Sair-e-sahil kar chuke ae mauj-e-sahil sar na mar,
Tujh se kya bahalenge toofanon ke bahlaaye hue.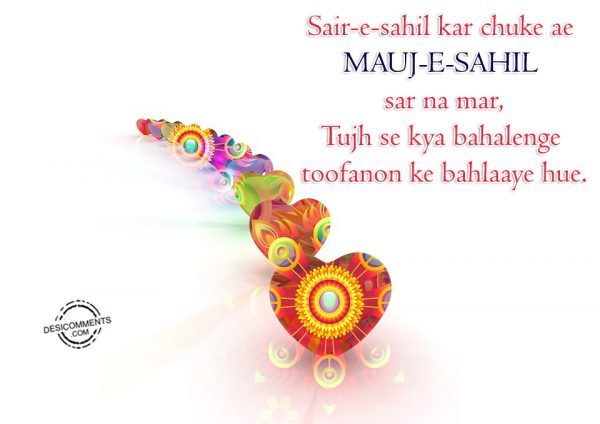 Taqdir ka sikwa bemani, jeena hi tujhe manjoor nahin,
Aap apna muqaddarban na sake, itna to koi majboor nahin.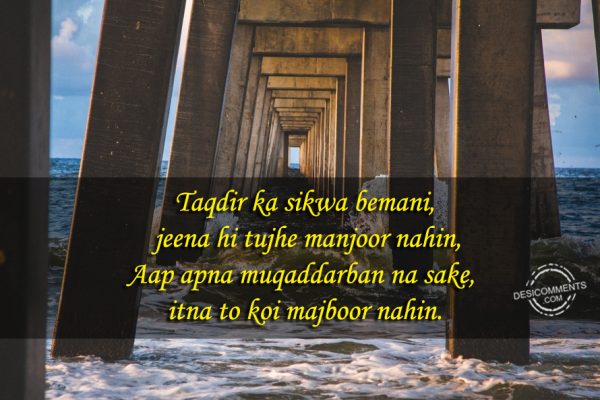 Mili jab unse nazar, bas raha tha ik jahan,
Hati nigaahe to chaaro taraf the veerane.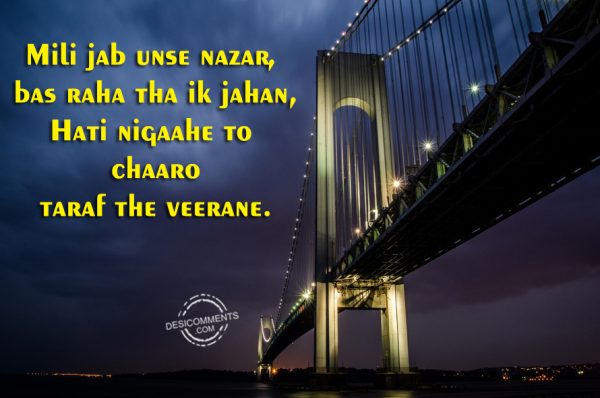 Dast-e-poor-khoon ko kaf-e-dast-e-nigaran samjhe,
qatl-gah thi jise ham mahfil-e-yaran samjhe.