Mausamo ka khyaal rakha karo,
Kuchh lahoo mein ubaal rakha karo,
Laakh sooraj se dostaana hi,
Chand jugnoo bhi paal rakha karo.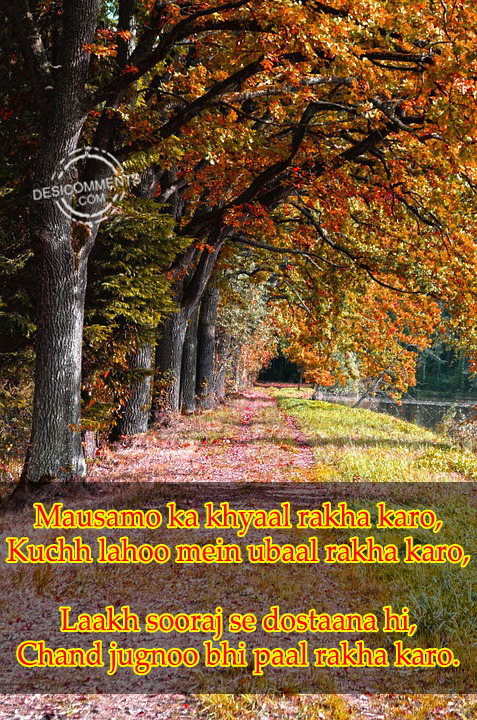 Kasti tera naseeb chamkadar kar diya,
Is paar ke thapedon ne us paar kar diya,
Afwah thi ki meri tabiyat khrab hai,
Logo ne puch puch ke bimar kar diya.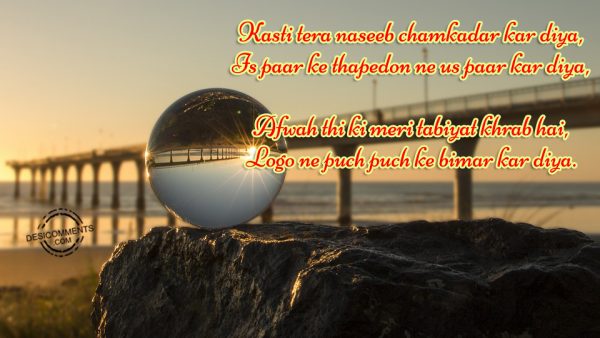 Jab bhi koi inam mila hai, mera naam tak bhul gaye,
Jab bhi koi ilzam laga hai, mujh par lakar dhol diya.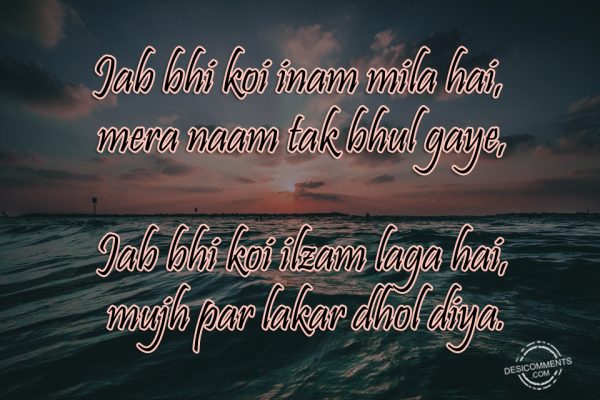 Chalte phirte hue MEhtaab dikhayenge tumhe,
Humse milna kabhi Punjab dikhayenge tumhe.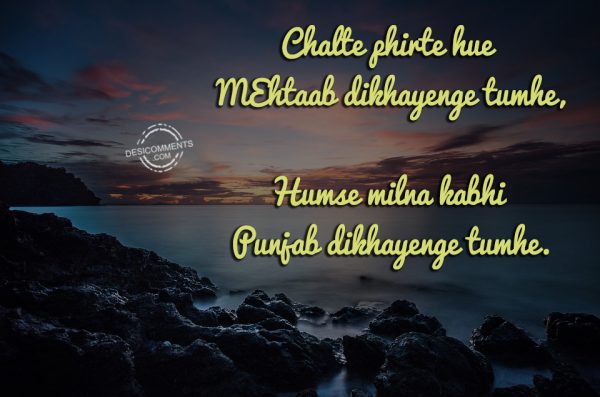 Faisla jo kuch bhi ho, hume manjoor hona chahiye,
Jung ho ya ishq ho, Bharpur hona chahiye,
Bhoolna bhi hai, jaroori yaad rakhne ke liye,
Paas rahna hai, to thoda door hona chahiye.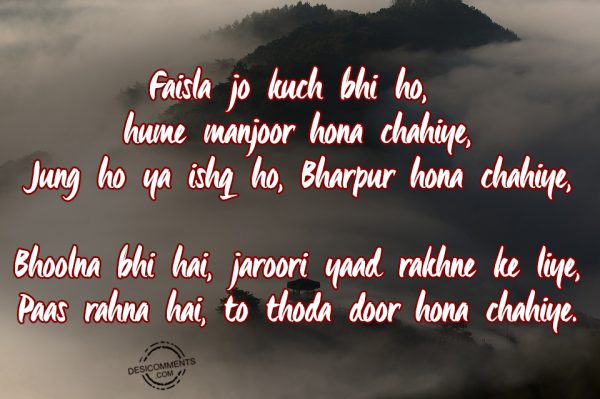 Is se pahle ki hawa shor machane lag jaaye,
Mere "Allaha" meri khak thikane lag jaaye,
Ghere rahte hai khali khwab meri aankhon ko,
Kaash kuch der mujhe neend bhi aane lag jaaye,
Saal bhar Iad ka rasta nahi dekha jaata,
Wo gale mujh se kisi aur baahne se lag jaaye.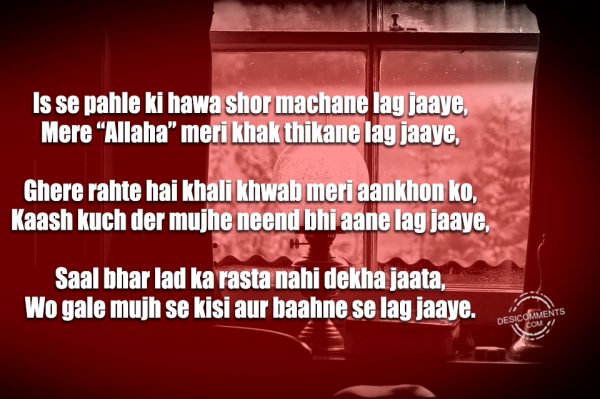 Ye haadsaa to kisee din gujarne waalaa tha,
Me bach bhi jaataa to marne waalaa tha,
Mera naseeb mere haath kat gaye,
Warnaa me teri maang me sindoor bharne waalaa tha.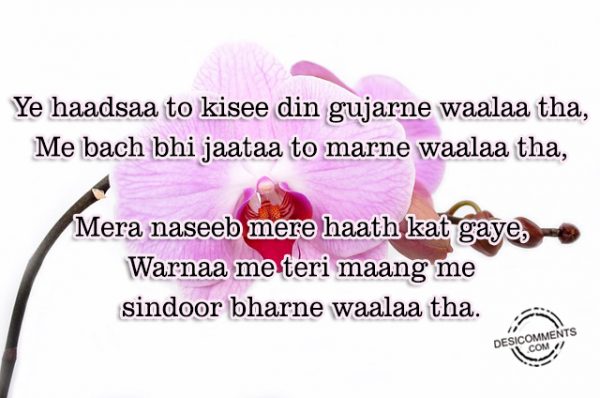 Intezamat naye sire se sambhale jaaye,
Jitne kamjarf hai mahfil se nikale jaaye,
Mera ghar aag ki lapton me chupa hai lekin,
Jab maza hai, tere aangan me ujaala jaaye.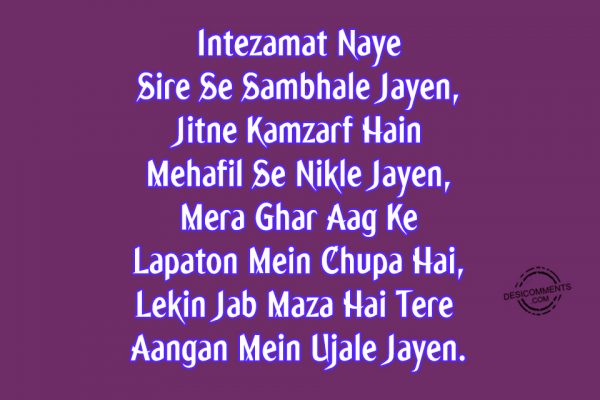 Raaz jo kuch ho ishaaron me bata bhi dena,
Haath jab usse milaao dabaa bhi dena,
Nashaa vese to buri she hian, magar,
"Rahat" se suni ho to thodi si pilaa bhi dena.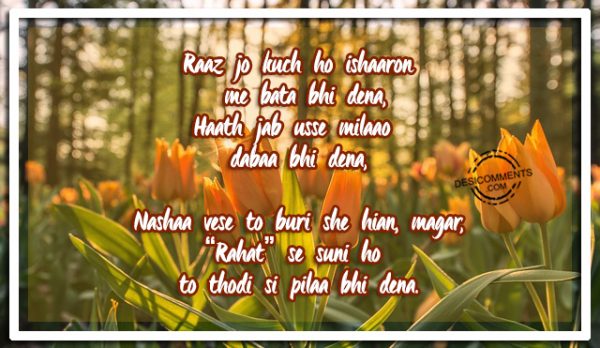 Dilon me aag, labon par gulab rakhte hain,
Sab apne chheron par, dohari nakaab rakhte hain,
Hume charaag samjh kar bhuja na paaonge,
Hum apne ghar me kai aaftaab rakhte hain.