Allama Iqbal Shayari
तेरी दुआ से कज़ा तो बदल नहीं सकती
मगर है इस से यह मुमकिन की तू बदल जाये
तेरी दुआ है की हो तेरी आरज़ू पूरी
मेरी दुआ है तेरी आरज़ू बदल जाये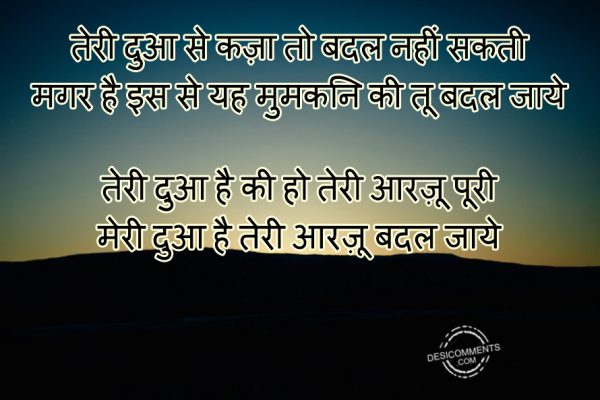 Mumkin hai ki tu jiskon samjhta hai bhaaran,
Auron ki nigaahon mein wo mausam ho khijan ka.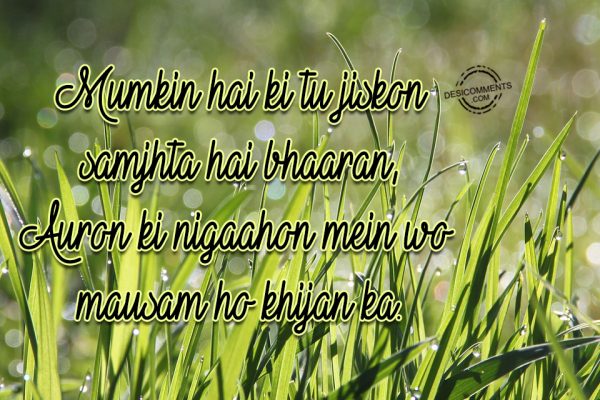 Saaqi ki muhabbat mein dil saaf hua itna,
Jab sar ko jhukaata hoon sheesha nazar aata hai.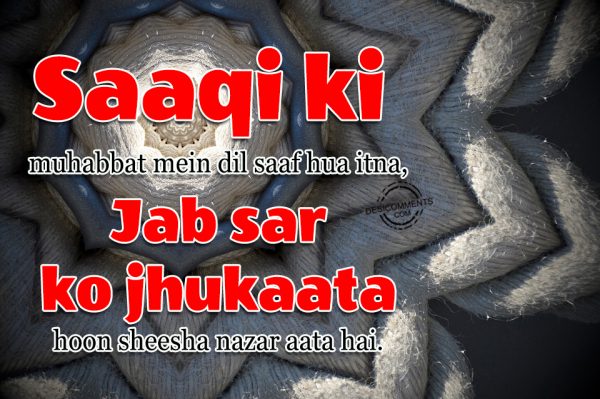 Sakhtiyan karta hoon dil par gair se gaafil hoon main,
Haay kya achchi kahi zaalim hoon, zaahil hoon main.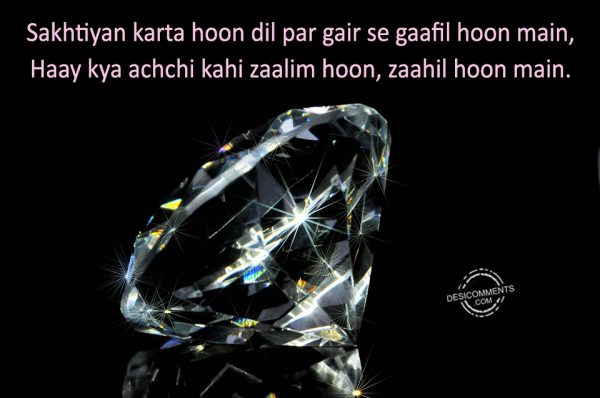 Taskeen na ho jis se wo raaz badal dalo,
Jo raaz na rakh paye hamraaz badal dalo,
Tum ne b suni ho gi bari aam kahawat hai,
Anjam ka jo ho khatra aghaz badal dalo,
Pur-soz dilon ko jo muskan na de paye,
Sur hi na mile jis mai wo saaz badal dalo,
Dushman k iradon ko hy zahir agar karna,
Tum khel wohi khelo andaz badal dalo,
Ay dost karo himat kuch door sawera hai,
Agar chahte ho manzil tu parwaaz badal dalo.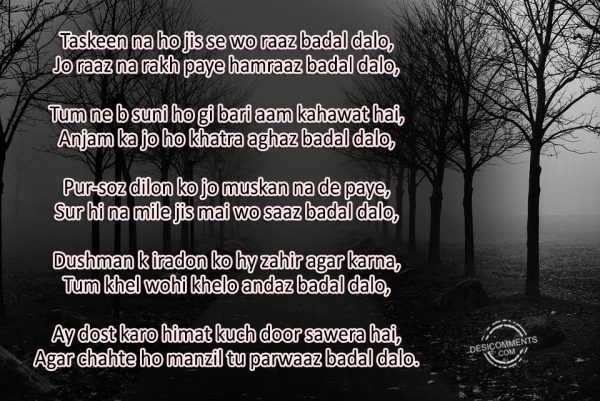 Sitaaron se aage jahan aur bhi hain,
Abhi ishq ke imtihan aur bhi hai.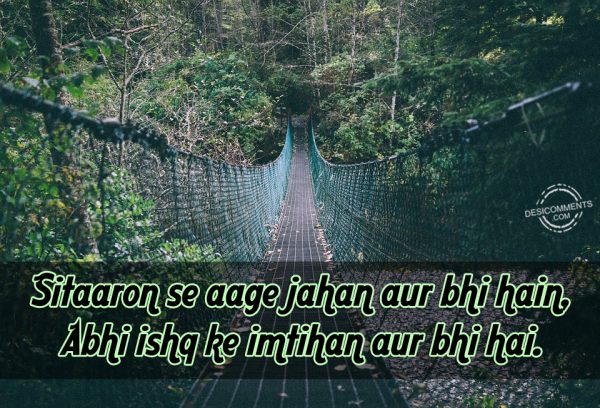 DaiKh Kaisi Qayamat Si Barpa Hui Hai Aashiyanon Pay IQbaL,
Jo Lahoo Se Tameer Huye Thay, Paani Se Bah Gaye.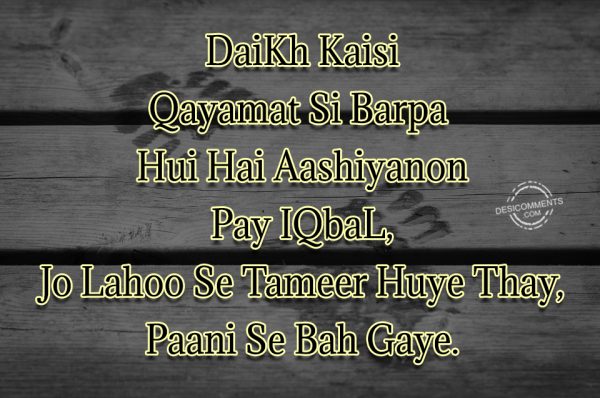 Khuda ke bande to hain hazaron bano mein firte hai mare-mare
MAin uska banda banooga jisko khuda ke bandon se pyaar hoga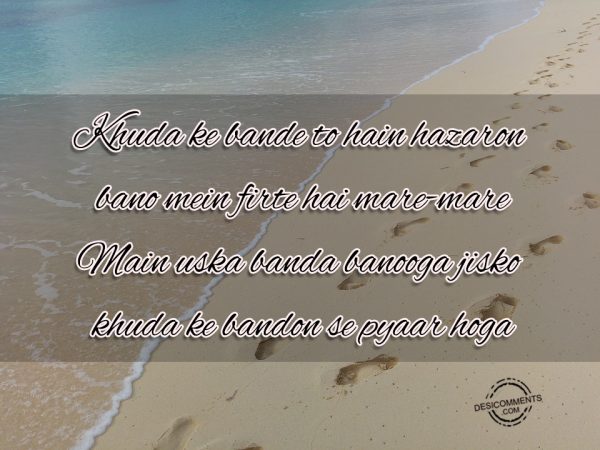 naheen hai na umeed Iqbal apni kasht o weeraan se,
zra nam ho to ya mti baree zarhaiz hai saaqi.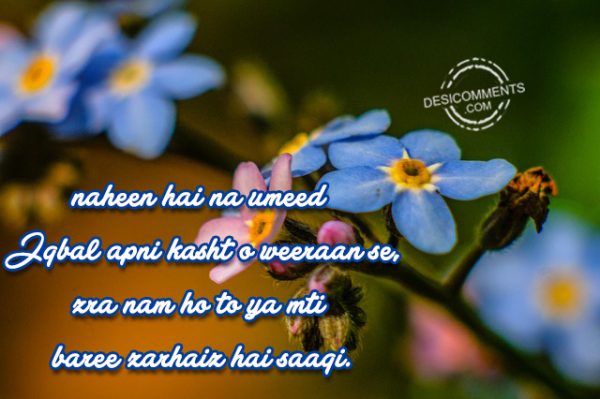 Hazaron saal nargis apni benoori pe roti hai,
Badi mushkil se hota hai chaman mein deedawar paida.