Dushyant Kumar Shayari
Har sadak par har gali mein har nagar har gaon mein,
hath leharate huye har lash chalani chahiye,
sirf hangama khada karana mera maqsad nahi,
meri koshish ye hai ki ye surat badalani chahiye.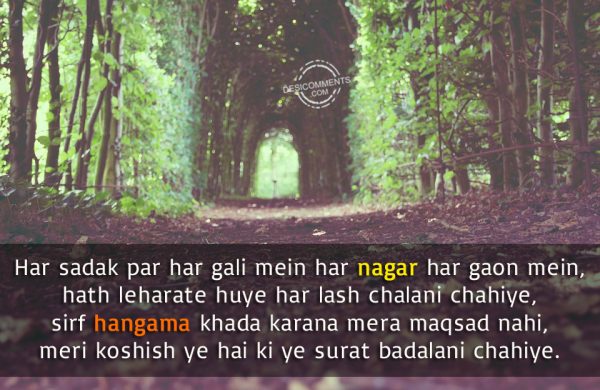 yahan par sirf gunge aur behare log basate hain,
khuda jane yahan par kis tarah jalasa hua hoga,
chalo ab yadgaron ke andheri kothari kholen,
kamazkam ek wo chehara to pahachana hua hoga.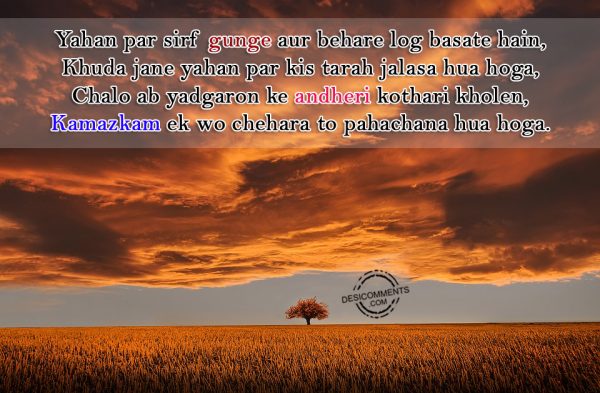 Tumhare shahar mein ye shor sun-sun kar to lagata hai,
ki insanon ke jangal mein koi hanaka hua hoga,
kai fake bitakar mar gaya jo us ke bare mein,
wo sab kahate hain ab aisa nahi aisa hua hoga.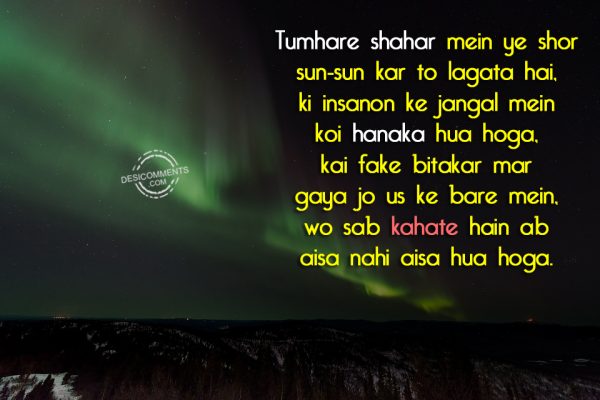 Ye sara jism jhuk kar bojh se duhara hua hoga,
main sajde mein nahi tha aap ko dhoka hua hoga,
yahan tak aate aate sukh jati hain sabhi nadiyan,
mujhe malum hai pani kahan thahara hua hoga,
gazab ye hai ki apni maut ke aahat nahi sunate,
wo sab ke sab pareshan hain vahan par kya hua hoga.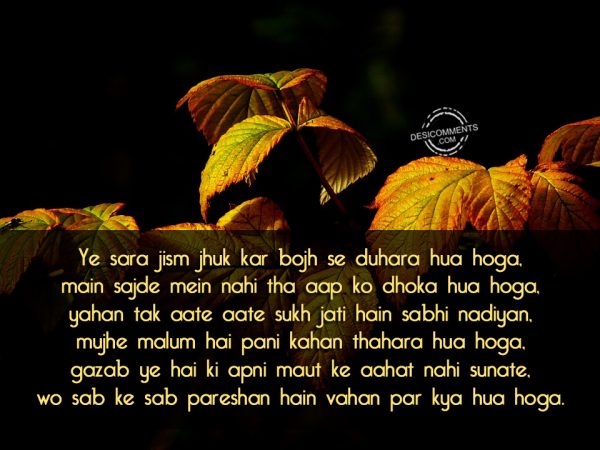 Ho gayi phir parbat-si pighalani chahiye,
is himalay se koi ganga nikalani chahiye,
aj ye divar pardon ke tarah hilane lagi,
shart lekin thi ki buniyad hilani chahiye.