Meer Taqi Meer Shayari
आँखों से हाल पूछा दिल का,
एक बूंद टपक पड़ी लहू की।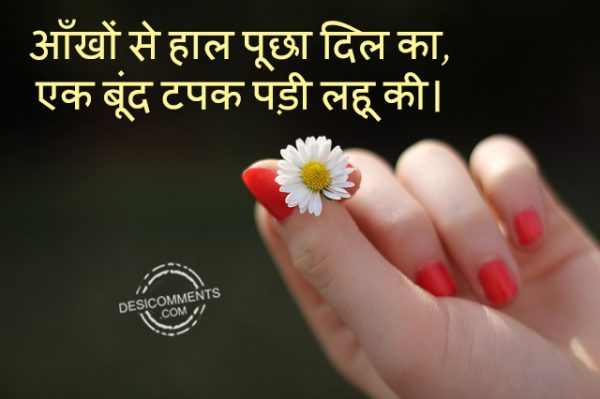 Laga na dil ko kya sunaa nahin tu ne,
Jo kuch ke Meer ka is aashqui ne haal kiya.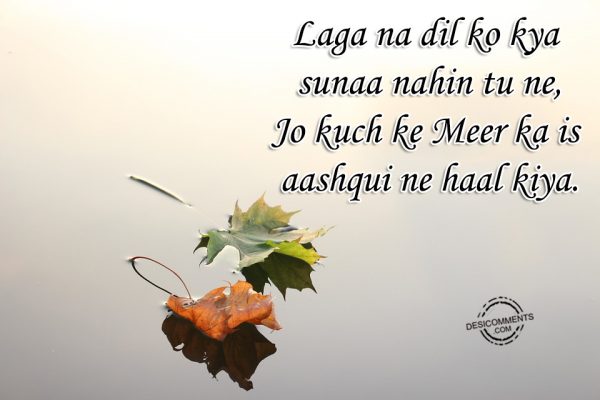 Sharminda honge, jaaney bhi do imtihaan ko,
Rakhe ga tum ko kon aziz, apni jaan se..
Sakht kaafir tha, jis ne pehle "Mir",
Mazhab-e-ishq ikhteyaar kiya..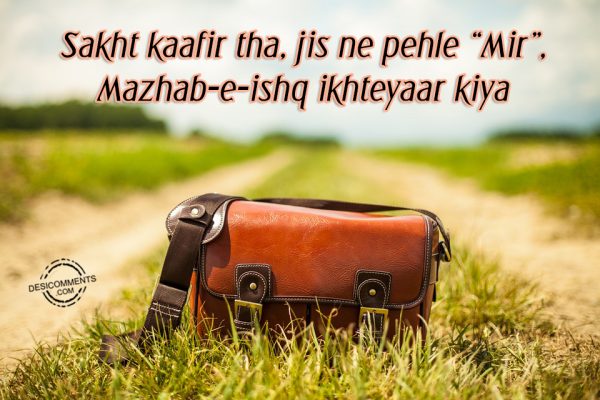 Aane ke waqt tum to kahin ke kahin rahe,
Ab aye tum to fayda! hum hi nahin rahe.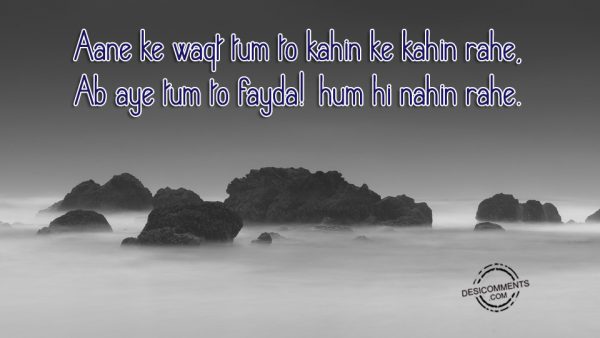 Zulmat-e-shab ko sitaaron se sanwaara hum ne,
Kitni raton ko tujhe uthe ke pukara hum ne,
Jab kabhi hath se umeed ka daaman choota,
Le liya aap ke daaman ka sahara hum ne,
Yoon to dunya bhi mukhaalif hai hamari warna,
Rukh badaltey huye dekha hai tumhara hum ne,
Hum zamaney se bhi takraa gaye teri khaatir,
Jo na karna tha kiya woh bhi ganwaara hum ne,
Ae Taqi, Gham nahin yeh jaan rahe ya na rahe,
Paa liya un nighaaon ka ishaara hum ne.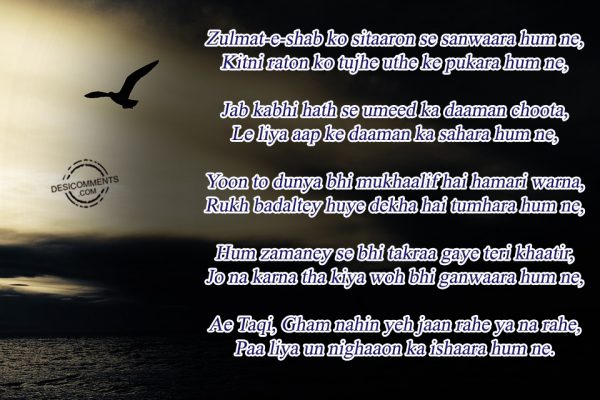 Aag the ibtidaa-e-ishq mein hum,
Ho gaye khaak intehaa yeh hai.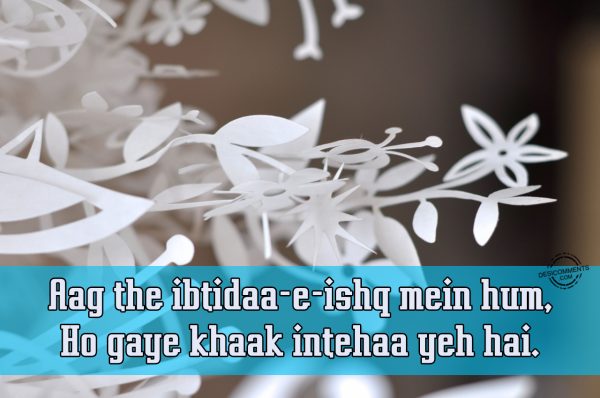 Ab karke faramosh to na'shaad* karo ge,
Per hum jo na hon ge to bohat yaad karo ge.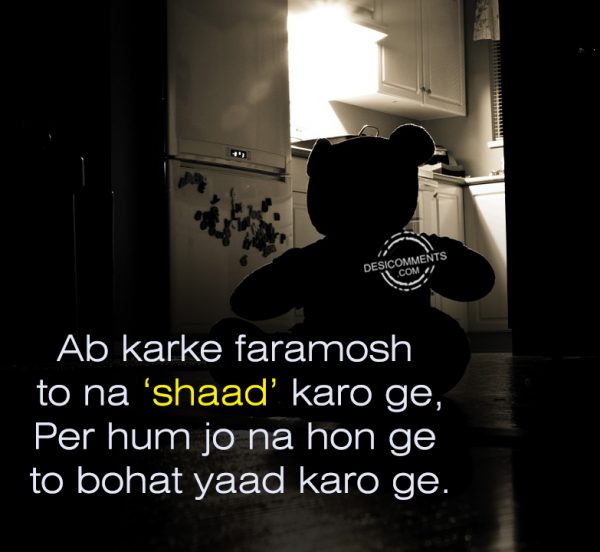 Ultii ho gayin sab tadbeeren kuch na davaa ne kaam kiya,
Dekha iss beemari-e-dil ne aakhir kaam tamaam kiya,
Ehed-e-jawani ro ro kaata, peeri main li aankhen muund,
Yaani raat bohat they jaage subh hui araam kiya,
Naahaq hum majbooron pr yeh tohmat hai mukhtaari ki,
Chahte hain so aap karen hain hum ko abass badnaam kiya,
Meer ke deen-o-mazhab ko ab poochte kya ho us ne to,
Qashqaa kheencha dair main betha kab ka tark islam kiya.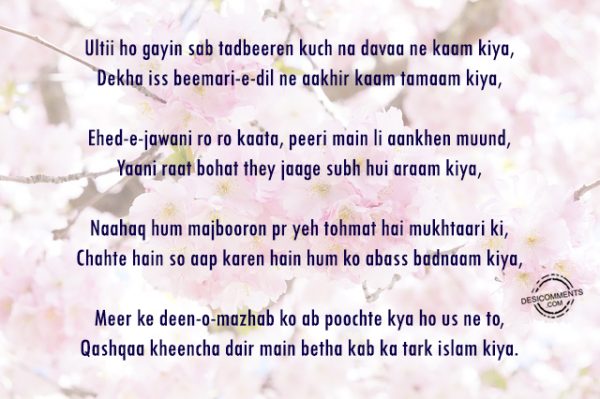 Woh tujh ko bhoole hain to tujh pe bhi laazim hai meer,
Khaak daal, aag laga, naam na le, yaad na kar.