Shayari About Neend
Na Neend Hai Aankhon Me, Na Hi Koi Hasrat,
Kitna Saada Sa Reh Gaya Hun Mein Tere Baghair.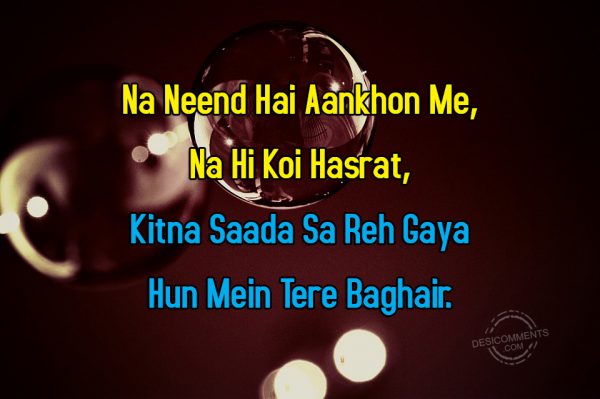 Neend Aaye To Khawab Aaye
Khawab Aaye To Tum Aaye
Lekin Tumhari Yaadon Mein
Naa Neend Aaye Naa Khawab Aaye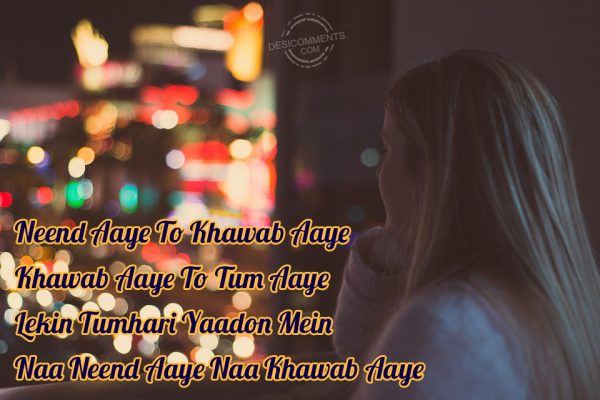 Tabeer Hi Sochte Rahe Adhoore Khawabon Ki
Aur Neend Ankhon Ki Dehleez Par Tarapti Reh Gai…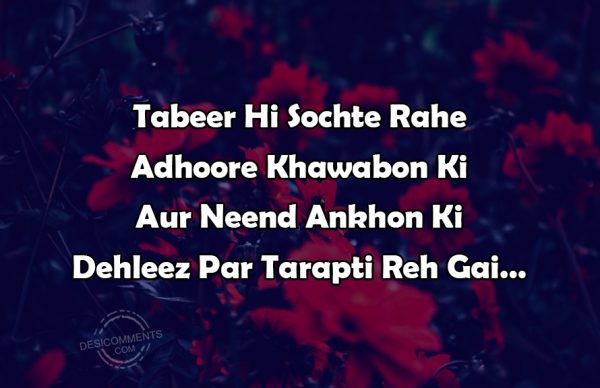 Tujhe Khawab Hi Me Dekhun Ye Bharam Bhi Aj Toota
Tere Khawab Kaise Dekhun Mujhe Neend Hi Na Ayi…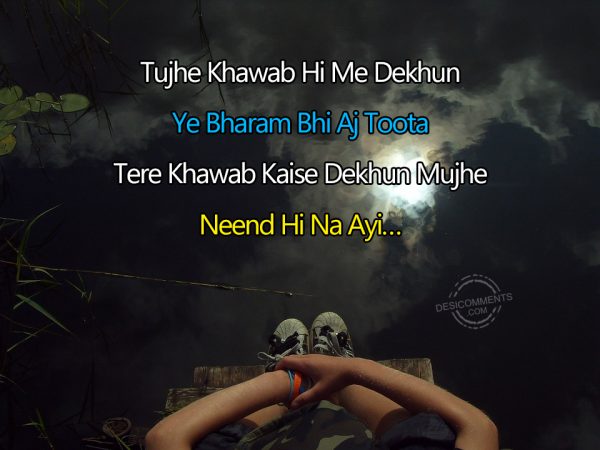 Saza Yeh Di Ki Aankhon Se Cheen Li Neenden
Qasoor Ye Tha K Jeene K Khawab Dekhe The…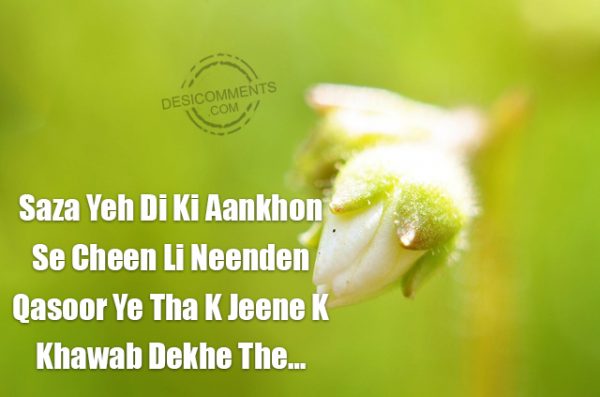 Aj Ki Raat Bhi Mumkin Hai Me So Na Saku
Yad Phir Aye Hain Neendon Ko Urane Wale…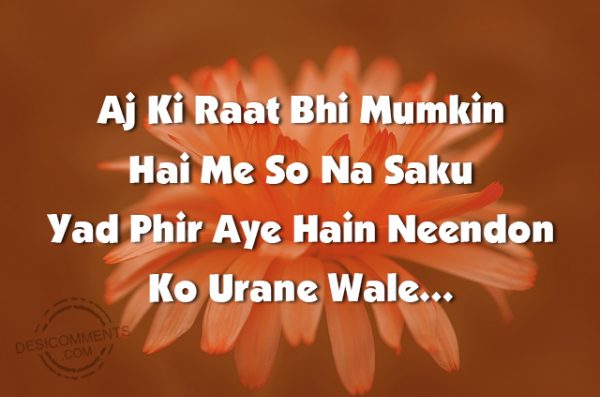 Neendon Ko Taraste Hain Khawabon K Tamannai
Ek Khawab Ki Aankhon Ne Kya Khoob Saza Pai…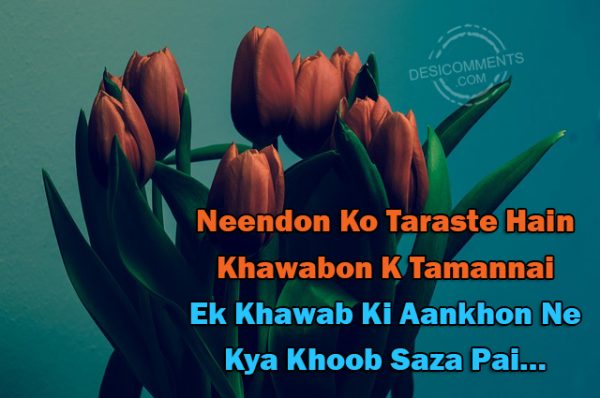 Neend Se Dushmani Nahi Meri
Bas Ek Zid Hai K Nahi Sona…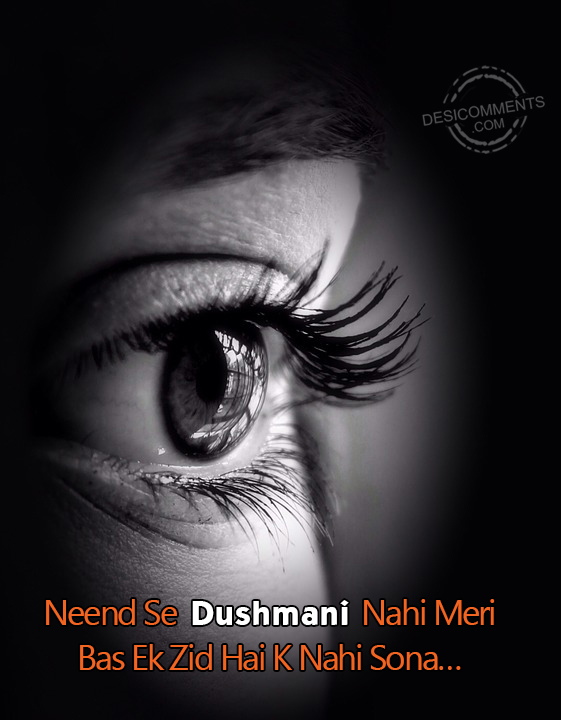 Neend Aur Tum Kahan Par Rehte Ho??
Dono Raat Bhar Kiun Nahi Aate…??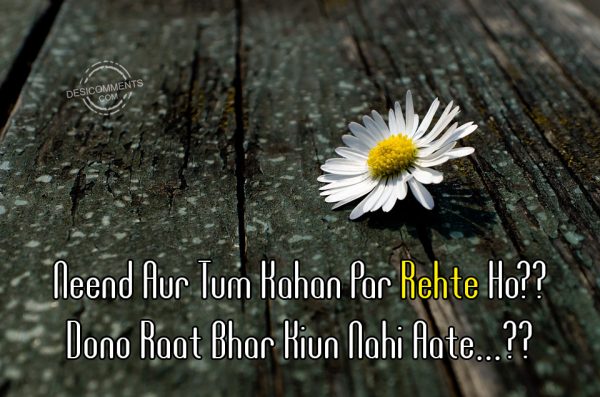 Dil Ka Rog Tha Na Yadain Thi Or Na Hi Yeh Izhar,
Tere Piyar Se Pehle Ki Neendein Bhi Kamal Ki Thi…