Shayari About Ghar
Ghar Ki Dahleej Par Meri,
Jab Kadam Woh Rakhenge,
Har Baat Ko Kahne Se Pahle,
Woh Hamein Yaad Jarur Karenge.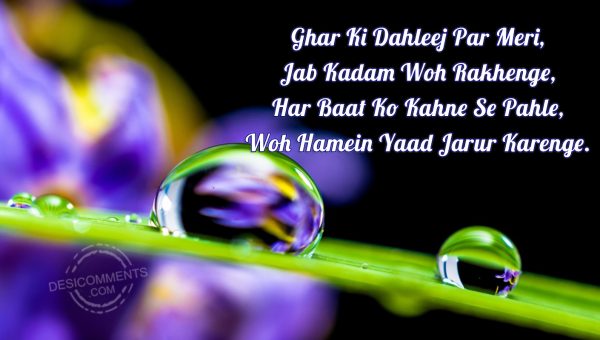 जब किसी से कोई गीला रखना, सामने अपने आईना रखना,
यूं उजालों से वासता रखना, शम्मा के पास ही हवा रखना,
घर कि तामीर चाहे जैसी हो, इसमें रोने कि जगह रखना,
मस्जिदें हैं नामाजियों के लिए, अपने घर में कहीं खुदा रखना,
मिलना-जुलना जहाँ जरूरी हो, मिलने-जुलने कि हौसला रखना !
Ghar Mein Yeh Maanoos Si Khushboo Kahan Se Aa Gayi,
Is Kharaabe Mein Agar Aayaa, Gaya Koi Nahin.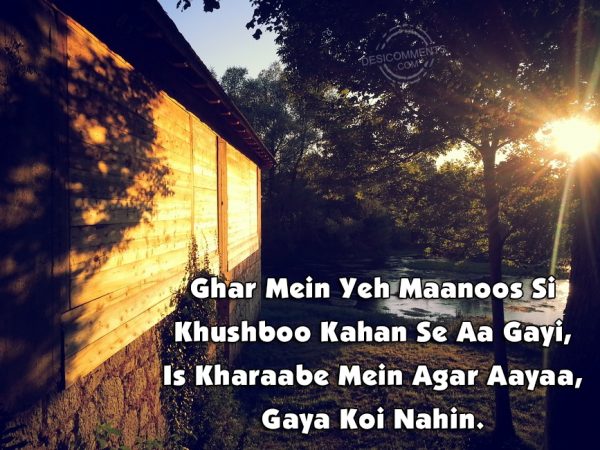 Ghar Ko Yun Dekh Rahe Hain Jaise,
Aaj Hi Ghar Nazar Aayaa Hum Ko.
Ghar Kabhi Ujra Nahin, Ghar Ka Shijra Hai Gawaah,
Hum Gaye To Aa Ke Koi Doosra Rah Jaaye Ga.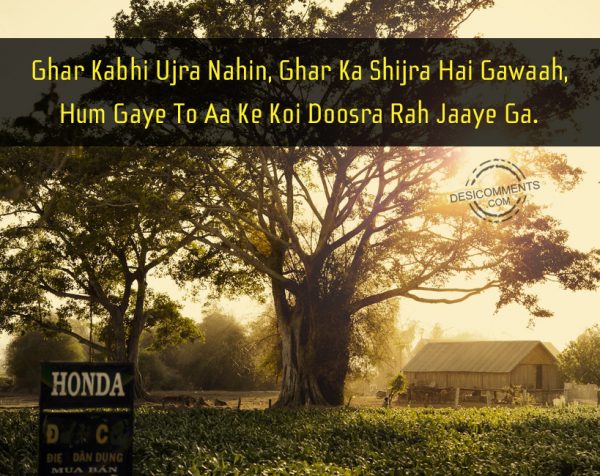 Ghar Ka Darwaza Khula Rakha Hai,
Waqt Mil Jaaye To Zahmat Karna.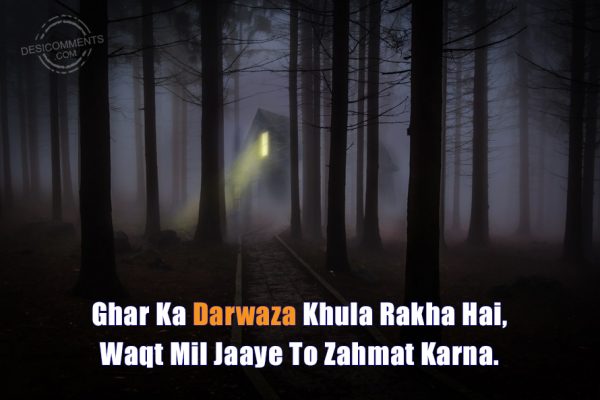 Bahut Dino Mein Mere Ghar Ki Khamoshi Tooti,
Khud Apne Aap Se Ek Din Kalaam Main Ne Kiya.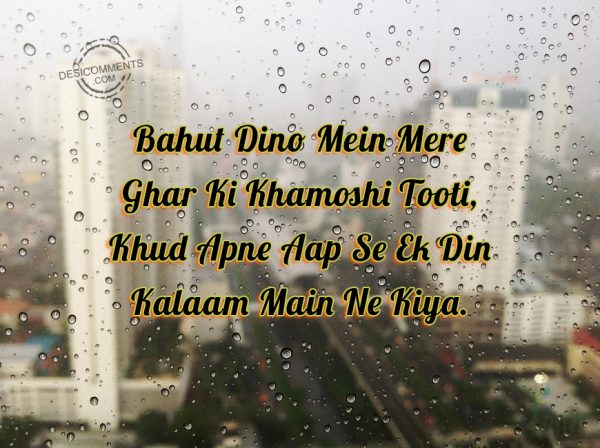 Ajeeb Khawab Tha Apne Hi Ghar Mein Saari Raat,
Talash Karta Raha Mujh Ko Apna Ghar Na Mila.
Us Sey Kahna Ke Palkon Par Na Taanke Khwaab Ki Jhaalar,
Samandar Ke Kinaare Ghar Banaa Ke Kuchh Nahin Miltaa.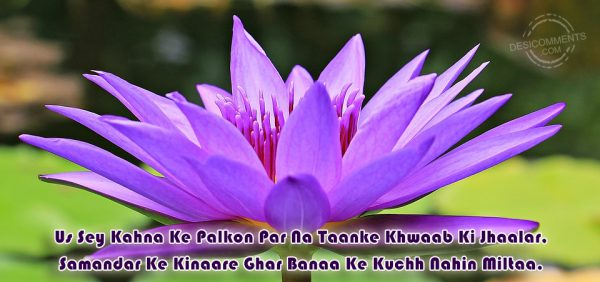 Mere Khudaa Mujhe Itnaa To Motabir Kar De,
Main Jis Makaan Men Rahtaa Hoon Us Ko Ghar Kar De.