Shayari About Dreams
Bechaini Tadpaye Jab Unki Yaad Aye,
Humari Khuli Bahein Unhe Hi Bulaye,
Hume Pata Hai Ki Who Ek Khwaab Hai,
Khwaabon Mein Who Hume Yun Hi Tadpaye.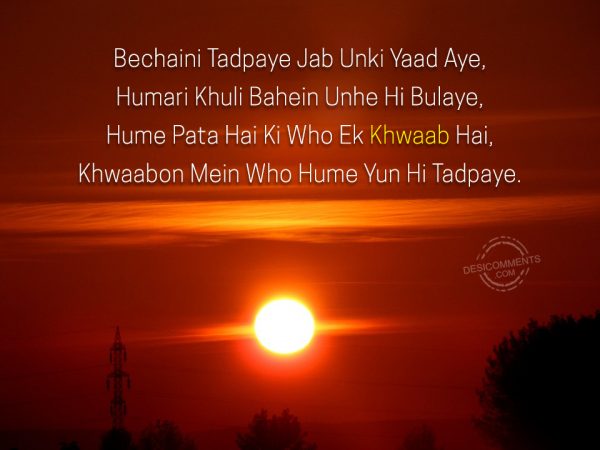 Tera Khayal Dil Se Na Jaye To Kya Karu,
Reh Reh Kar Teri Yaad Aye To Kya Karu,
Kehte Hai Khwaabon Mein Hogi Mulakat,
Raat Bhar Neend Hi Na Aye To Kya Kaaru.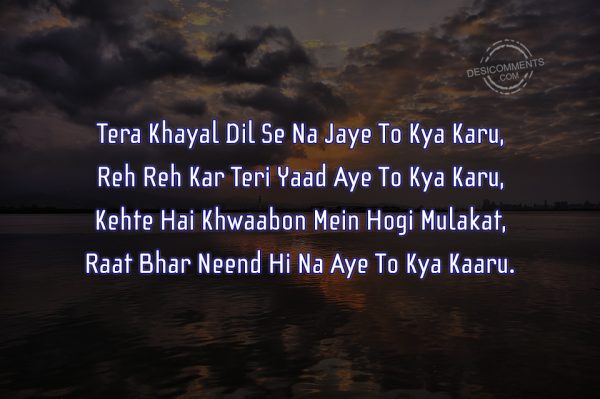 Dur Na Jaaya Karo Dil Tadap Jaata Hai,
Tere Hi Khayalon Me Din Guzar Jaata Hai,
Aaj Puchha Hai Dil Ne Ek Sawal Tumse,
Kya Dur Rehker Tumko Bhi Hamara Khayal Ata Hai.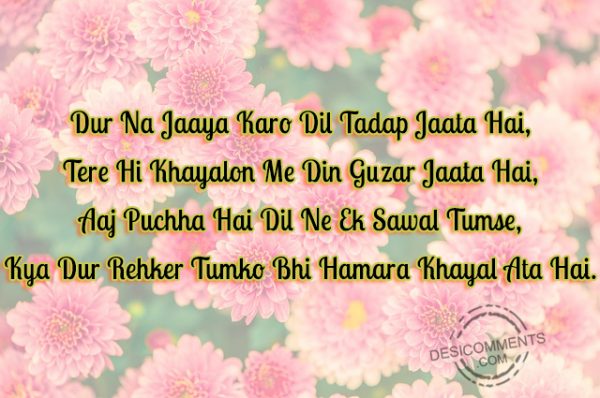 Unhone Wada To Kiya Tha Khwab Me Milne Ka,
Ye Hamari Badnasibi Ki Hame Nind Hi Nahi Aai.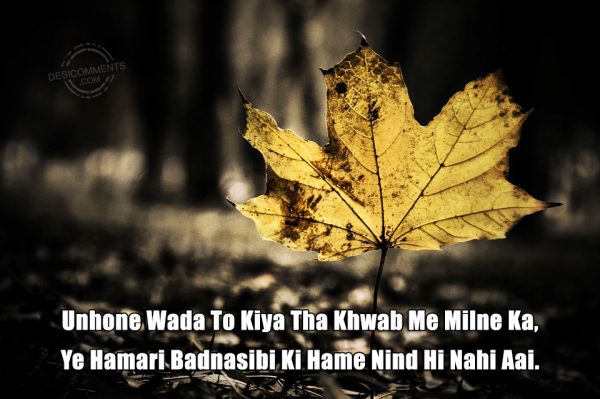 Dostoon Tum Pe Bhi Guzra Hai Kabhi Ye Aalam,
Neend Aati Nahin Aur Khwaab Nazar Aatey Hain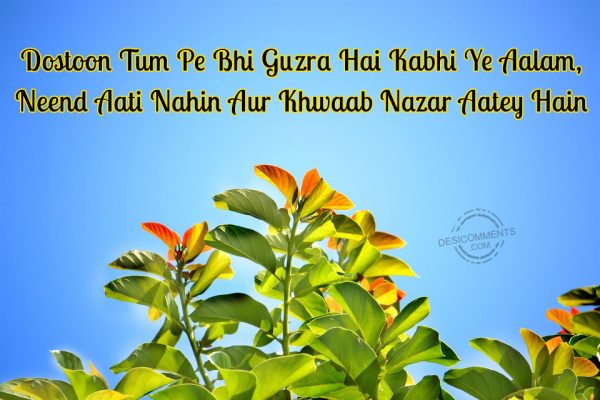 Aankh Kholi TU Jaag Uthi Hasratain,
Usko Bhi Khodia se Paya Tha Khwaab May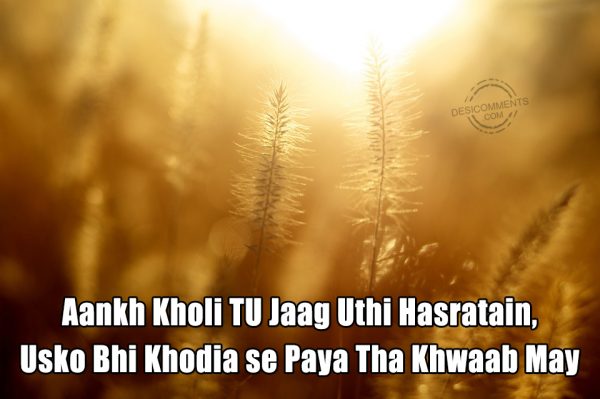 Tum Jo Har Roz Yun Khawabon Men Chale Ate Ho,
Zulam Acha Hay Magar Is Kadar Nahen Jana.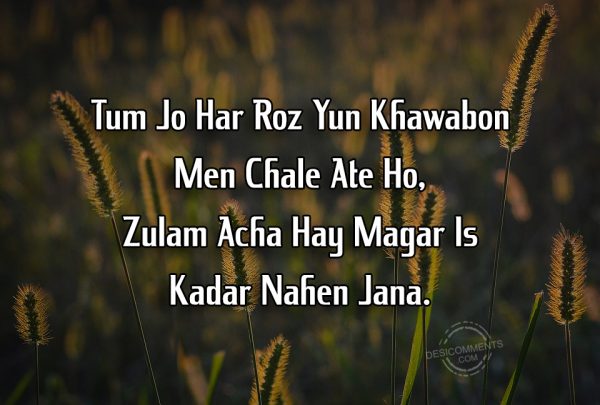 Na Khuwabo Ki Tarah Ho,Na Khayalo Ki Tarah Ho,
Tum Ilm-e-Riyazi Ke Sawalo Ki Tarha Ho,
Uljhe Howe Itne Ke Har Koi Samajh Na Paye,
Suljhe Howe Itne Ke Misaloo Ki Tarah Ho.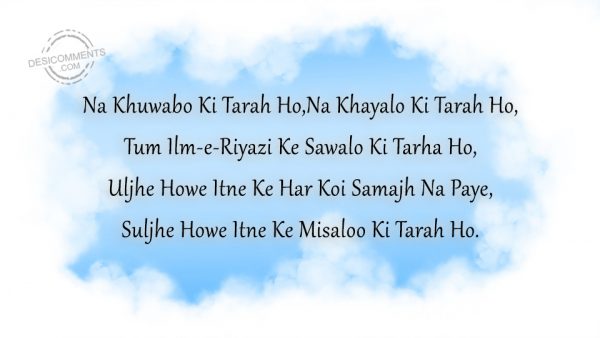 Mann To Mann Hai, Mann Ko Kya Kahena,
Hum Aayenge Sapno Mein, Sapno Ko Kya Kahena.
Raat ko chand sitary nahi sony dete,
Din mein haalat hamary nahi sony dete,
Chahata hun main unhain KHUWAB mein dekhon Qaisar,
Mujh ko wo jan sy piyary nahi sony dete.!