Mohammad Ibrahim Zauq Shayari
Dard e dil se lautata hoon mera kis ko dard hai,
Hoon mein harf e dard jis pehlu se dekho dard hai.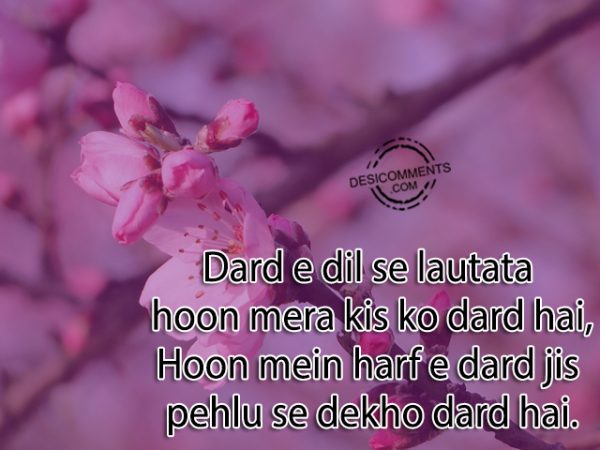 Aye yaar rooz-e-eid shab-e-gham se kam nahi,
jaam-e-sharab deeda pur nam se kam nahi.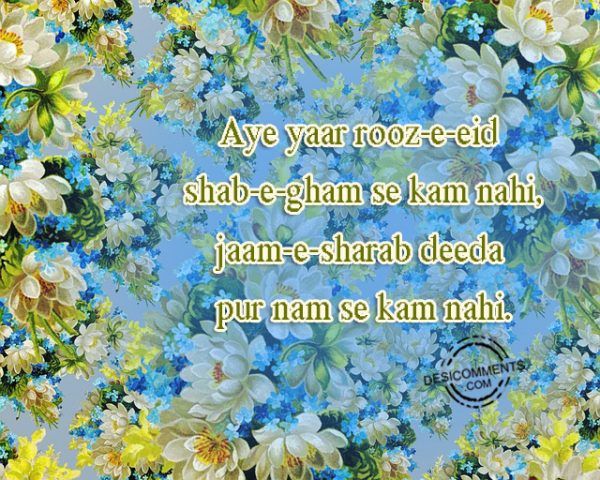 Bayan dard mohabbat jo ho to kyun kar ho,
zaban dil ke liye hai na dil zaban ke liye.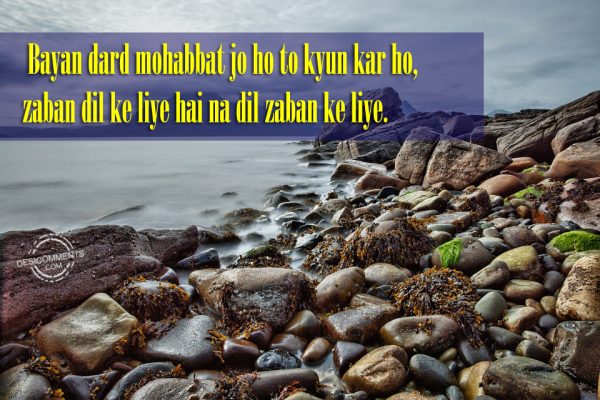 Phool to do din bahaare-jaanfija bikhara gaye,
Hasrat un gunchon pe hai jo bin khile murjha gaye.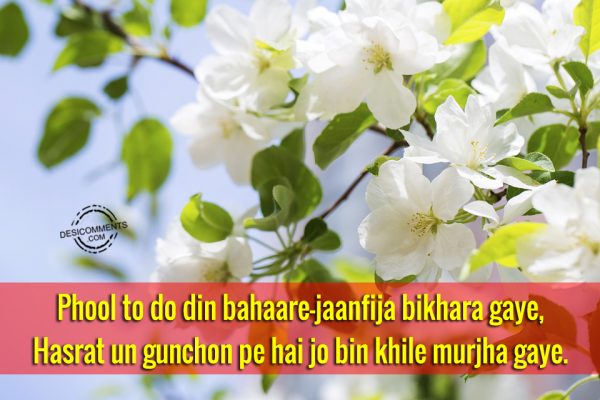 Ae shama teri umar tawaai hai ek raat,
Rokar gujar de ise ya hans ke gujar de!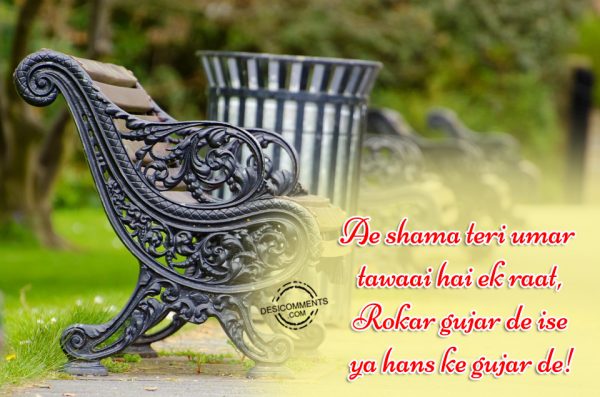 अब तो घबरा के कहते हैं मर जायेंगे,
मर के भी चैन न पाया तो किधर जायेंगे!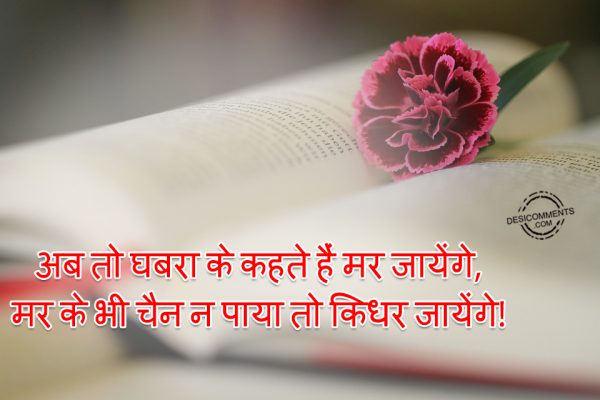 तुम भूलकर भी याद नहीं करते हो कभी,
हम तो तुम्हारी याद में सबकुछ भुला चुके!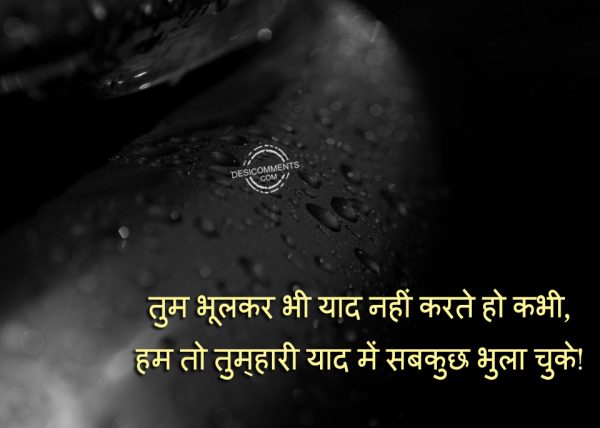 Zaahid sharab peene se qaafir hua main kyon,
Kya dedh chulloo pani mein imaan bah gaya.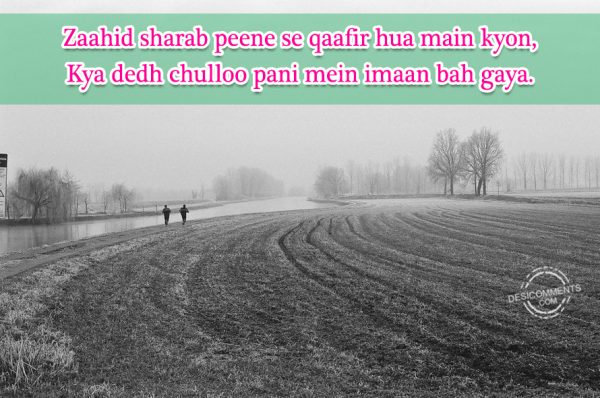 kal gaye the tum jise bimaar-e-hijaraa.N chhoD
kar chal basaa vo aaj sab hastii kaa saamaa.N chhoD
kar tifl-e-ashk aisaa giraa daaman-e-mizshagaa.N chhoD
kar phir na uTThaa kuuchaa-e-chaak-e-garebaa.N chhoD
kar sard-meharii se kisii kii aag se dil sard hai
yaa.N se haT jaa dhuup ai abr-e-bahaaraa.N chhoD
kar gar Khudaa deve qana'at maah-e-yak-haftaa kii tarah
dau.De saarii ko kabhii aadhii na i.nsaa.N chhoD ka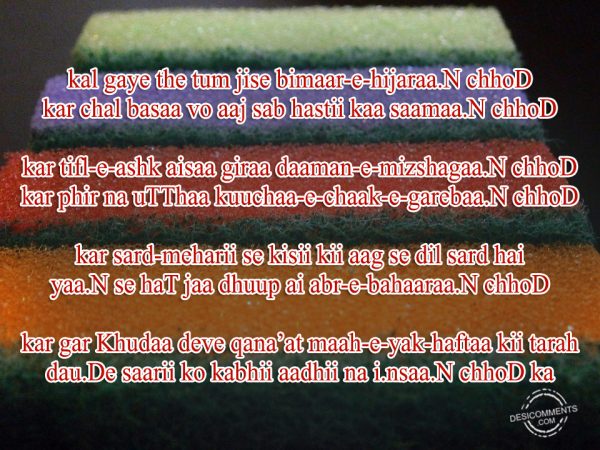 जाते हवाए-शौक* में हैं, इस चमन से "जौक",
अपनी बला से बादे -सबा* अब कभी चले.
हवाए-शौक-शौक को पूरा करने की ख्वाहिश,
बादे-सबा- सबेरे की पुर्वा हवा.