Hafeez Jalandhari Shayari
Iss qadar pyar se na dekh mujhe,
Phir tamanna jawaan na ho jaye.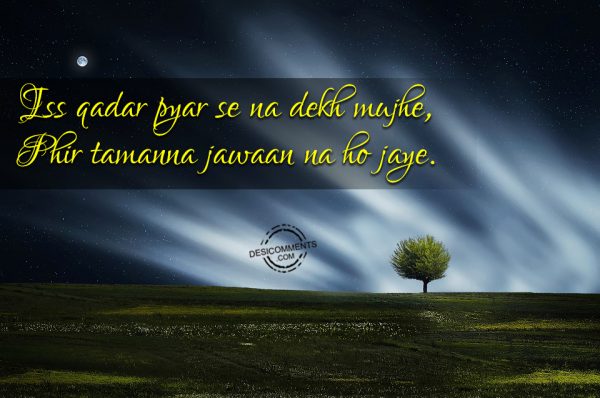 Mere doob jaane ka ba-is na puchho,
Kinare se takra gaya tha safina.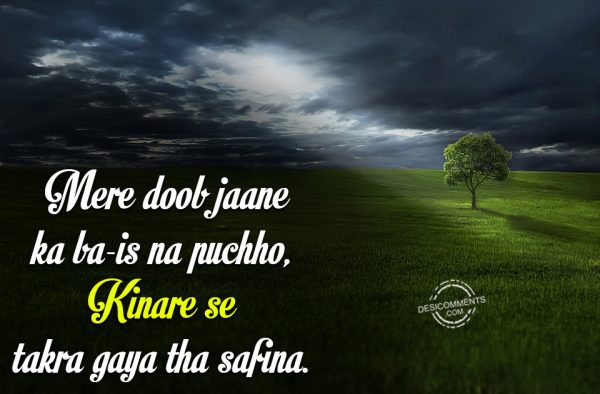 Tum Mere Liye Ab Koi Ilzam Na Dhoondo,
Chaha Tha Tumhein Ek Yahi Ilzam Bahut Hai.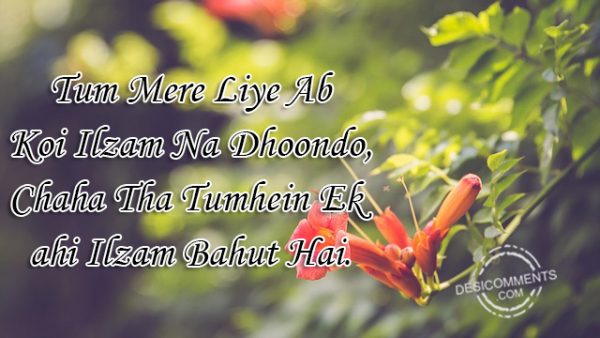 DostoN ko bhi mile dard ki daulat ya rab,
Mera apna hi bhala ho mujhe manzur nahinN.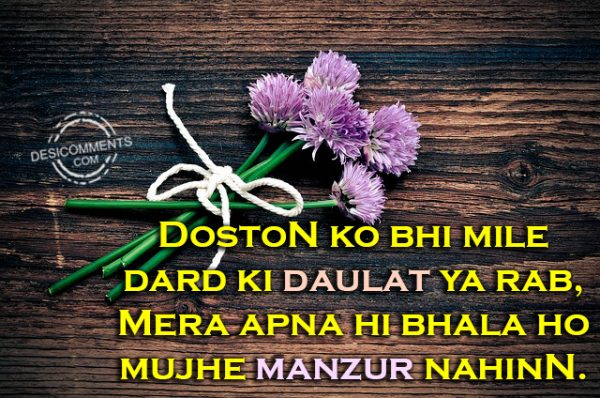 Chahoon To Ab Bhi Janibe-Manzil Palat Chalu,
Gumraah Is Liye Hun Ki Rahbar Khafha Na Ho.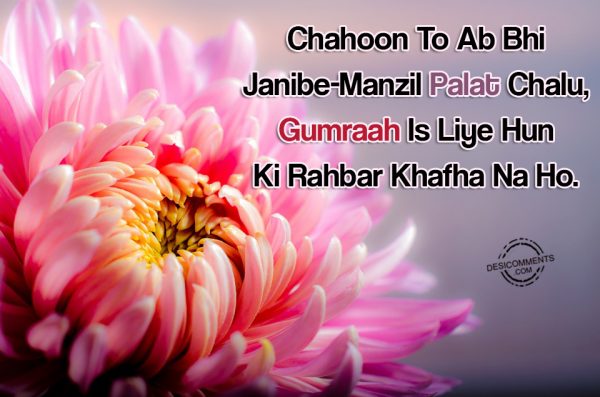 Dekha jo teer kha ke kameeN-gaah ki taraf,
Apne hi dostoN se mulaqat ho gayi.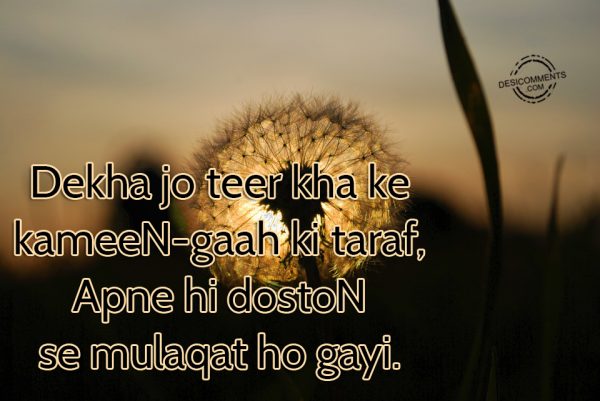 Hai Ishq Bhi Junoon Bhi,
Masti Bhi Josh-e-Khoon Bhi,
Kahin Dil Mein Dard, Kahin Aah Sard,
Kahin Rang Zard, Hai Yun Bhi Aur Yun Bhi,
Lo Phir Basant Aayi, Phoolon Mein Rang Layi.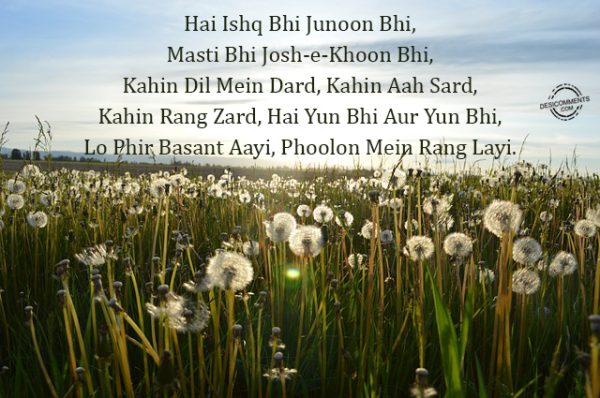 Irade bandhta hooN sochta hooN tod deta hooN,
KahiN aisa na ho jaye kahiN waisa na ho jaye.
Kyon Hijr Ke Shikwe Karta Hai,
Kyon Dard Ke Rone Rota Hai,
Ab Ishq Kiya To Sabr Bhi Kar,
Is Mein To Yahi Kuch Hota Hai.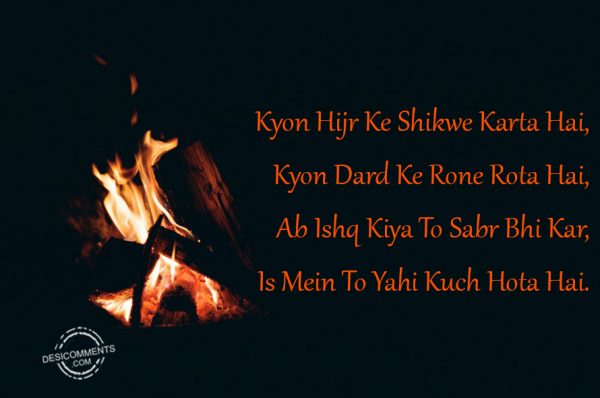 Hum hi meiN na thi koi baat yaad na tumko paa sake,
Tumne humeiN bhula dia humna tumheiN bhula sake.