Ughta Hua Suraj Dua De Aapko,
Khilta Hua Phool Khushbu De Aapko,
Hum To Kuch Dene Ke Kabil Nahi Hai,
Dene Wala Hazaar duaye'n De Aapko.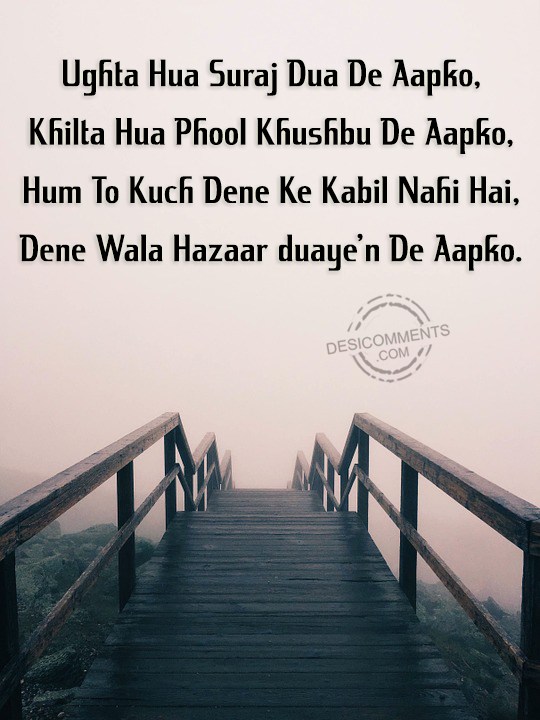 Dua karta hu teri zindagi k liye.
lamhe lamhe ki hr khushi k liye.
khub aye bahar tere chaman mai.
log tarse aisi zindagi k liye.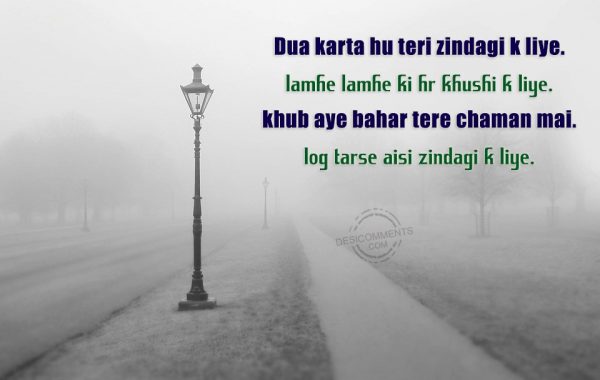 Ek dua mangte hai hum apne Bhagwan se,
chahte hai aapki Khushi pure Imaan se,
Sub hasraten puri ho aapki iss jahan mein,
aur aap Muskuraye dekhkar hame Dil-o-Jaan se.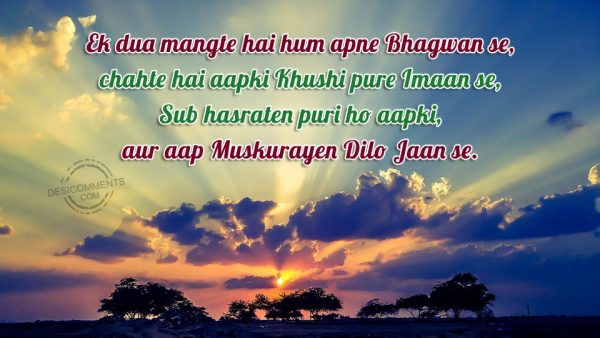 Mangi thi dua mene rub se,
Dena jo alag ho sabse,
Mila diya hum ko tum se aur kaha,
Sambhalo ise ye anmol hai sabse.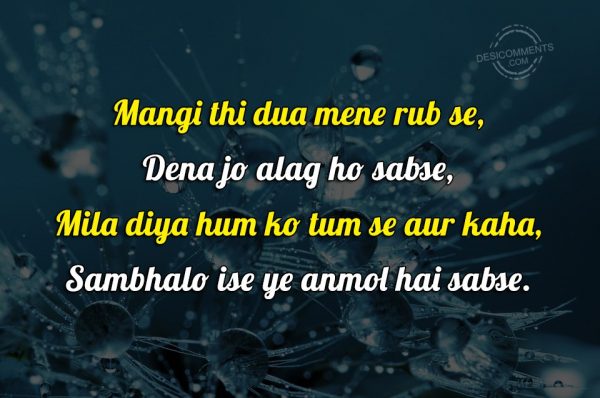 Saadgi Mein Ek Ada hame Itni Pyari Lagi,
Aapki Dosti Humko Sabse Nirali Lagi,
Yeh Na Toote Kabhi Yahi Dua Hai rab se,
Kyun Ki Yahi Iss Duniya Mein bas Hamari Lagi.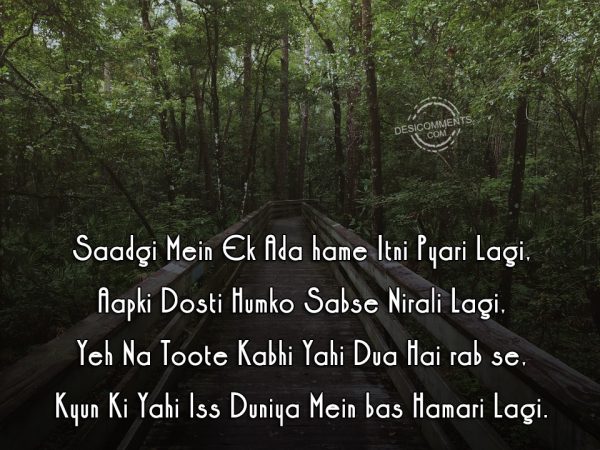 Chalo Aaj main batati hu kya ho tum,
Mere liye meri duniya ho tum,
Maine jo mangi vo dua ho tum,
Kare mujko jo roshan vo diya ho tum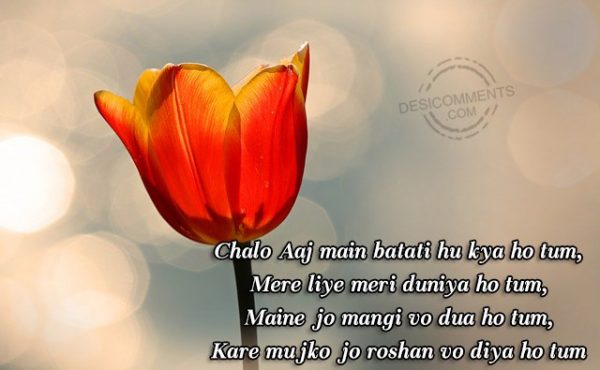 Badhi muddat se chaha hai tumhain,
Badhi duaoon se paya hai tumhain,
Tumhain bhulane ki sochu bhi to kaise,
Kismat ki lakeero se churaya hai tumhain.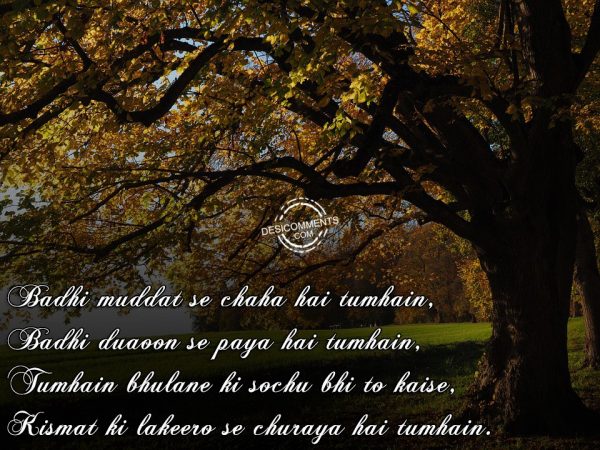 Teri ulfat ko kabhi naakam na hone denge,
Teri dosti ko kabhi badnam na hone denge,
Meri zindegi me suraj nikle na nikle,
Teri zindegi me kabhi sham na hone denge.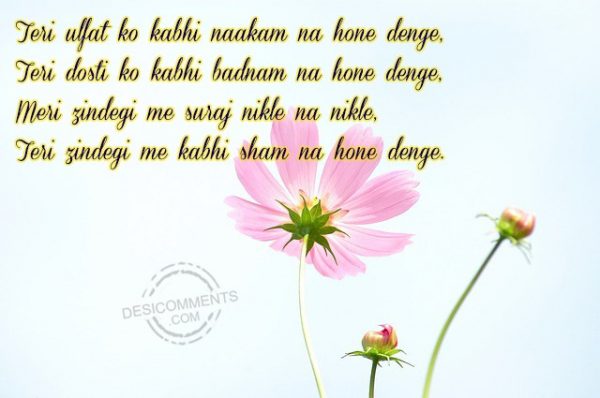 Ho door to Bhi Salaam bhejte hai,
baatein Apne Dil ki Tamaam bhejte hai,
Mana ki Aapse Mulaqaat nahi hoti hamari,
Par Duayen Dil se hazaar bhejte hai.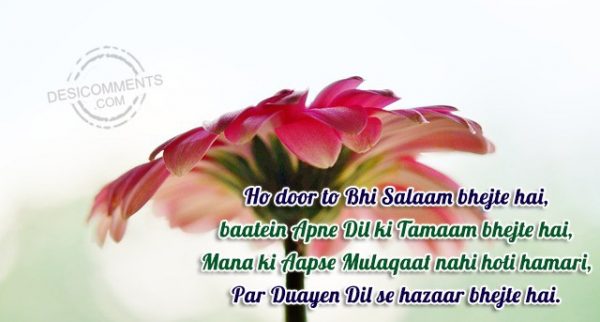 Zindgi Imtihan Nhi PYAR Mangti Hai,
Nazar Se Jo Door Ho Uska DEEDAR Mangti Hai,
Apne Liye To ZINDGI Kuchh Bhi Nhi H Lekin,
Aapke K Liye Duaa HAZAAR Mangti Hai.