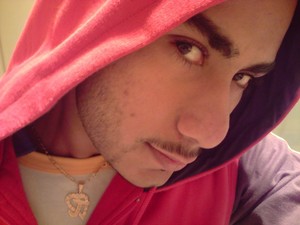 Full Name
JASPAL SINGH HANSRA
Nick Name
JAZZ
Email
JAZZYHANSRA@GMAIL.COM
Location
MELBOURNE(AUSTRALIA)
Do you enjoy scary movies?
NOT MUCH
When was the last time you said "i love you" ?
IN THE REPLY FOR..
Last time you cried your heart out?
WHEN WAS MY HEART WITH ME..
Are you afraid of the dark?
NO. IN THE DARK WE CAN SEE THE LIGHT OF OUR INSIDE.
Biggest achievement?
WHEN MY WORK GETS APPRECIATED…
Biggest regret?
Nothing.
Met the love of your life yet?
NOT YET.
Your biggest fear?
TO LOOSE MY LOVED ONES.
Do you drive fast?
IT'S MY PASSION TO DO OVER-SPEEDING.
What do you like most about yourself?
Nothing
The one thing you would like to change about yourself?
Not to trust everyone.
Is anyone in love with you?
YES.
Are you in a complicated love situation?
YES.
If you had a super power, what would it be?
To travel the time by eyes close.
If you are asked to work in a movie, which star would you co-star with?
KATRINA KAIF.
Last book you read?
Don't like books.
If you are marooned on an island you would like to be with?
ME & MY JAAN (I don't want to expose her name)
Things that annoy you?
Nothing
Money or Love?
Always LOVE.
What do you want more than anything right now?
Don't know.
Favorite movie of all time?
Namastey London
If someone tells me "I love you..", I am likely to…
IF YOU SAY "I LOVE YOU" MEAN IT.
If someone tells me "I hate you…", I am likely to…
Then she is Lie's. Hate always come after Love
If I meet GOD I would…
OH GOD PLZ SENT ME BACK IN MY CHILDHOOD,
How much time do you spend online daily?
Whenever i get time. Actually 24 hours.
Favorite destination in the world?
USA. Bcoz my love live there.
Any thing more about you..?
http://jazzyhansra.blogspot.com