All The Good Ones Are Taken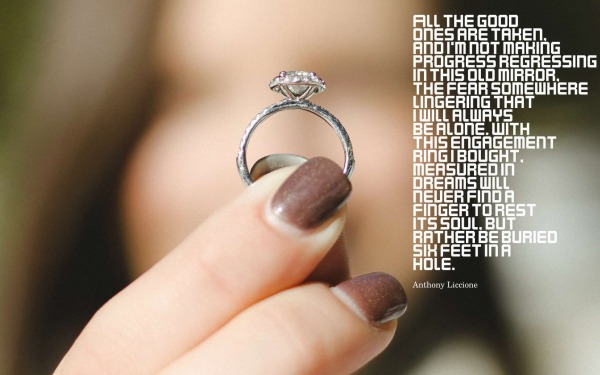 All the good ones are taken, and I'm not making progress regressing in this old mirror, the fear somewhere lingering that I will always be alone. With this engagement ring I bought, measured in dreams will never find a finger to rest its soul, but rather be buried six feet in a hole.
-Anthony Liccione
This picture was submitted by mj.