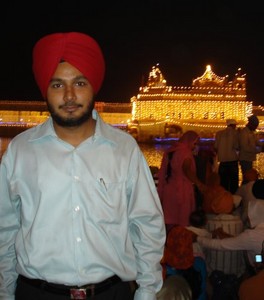 Full Name:
Jasjit Singh
Nick Name:
Jas
Email
jasjitjas@yahoo.com
Location:
Amritsar
Do you enjoy scary movies?
Yes
When was the last time you said "i love you" ?
No comments
Dream job?
Where i can enhance my skills.
Most embarrassing moment?
When my Best friend ditched me
Are you afraid of the dark?
No.
Met the love of your life yet?
Ini kismat kithe
Do you drive fast?
Sometimes
What do you like most about yourself?
My hard work and always ready for helping my friends.
If you had a super power, what would it be?
I will help poor people. I'll give them all what they desire.
If you are asked to work in a movie, which star would you co-star with?
Akshay Kumar
Last book you read?
Peeran da paraga(Shiv kumar batalvi)
If you are marooned on an island you would like to be with?
Katrina Kaif
Favorite movie of all time?
Dhadkan
If I meet GOD I would…
Ask God why he made poor people.
How much time do you spend online daily?
Depends.
Favorite destination in the world?
Guru Di Nagri Amritsar(My Home Town)
Any thing more about you..?
I m hard working, Caring and kind hearted person. I am always ready to help my dear ones.