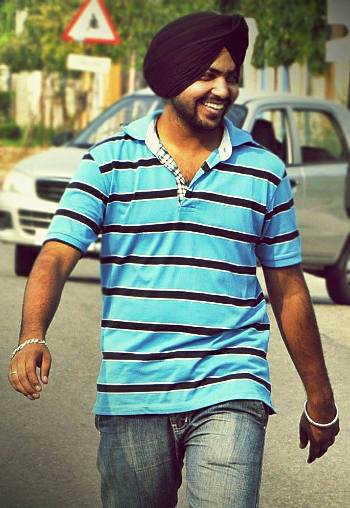 Full Name
Harwinder Singh Thiara
Nick Name
Pyar naal Harry kehnde ne..
Location
Auckland, New Zealand
Email
hsthiara@gmail.com
Facebook Profile
Facebook profile of Harwinder Thiara
Do you enjoy scary movies?
Bilkul scary movies dekhna bhut pasand a oh v raat nu kale beh k light off kr k…
When was the last time you said "i love you" ?
Hune ta keh ke hatiya…..
Last time you cried your heart out?
Jado meriyan cousins america chale si odo…..
Dream job?
I want to join microsoft…
Most embarrassing moment?
Na jee eda da kade koi kam he ni kita…
Are you afraid of the dark?
No Never
Biggest achievement?
To become a part of Desicomments
Biggest regret?
Nothing
Met the love of your life yet?
Hanji bohat saalan baad mileya si par kuch minutes hi us naal spend kar sakeya…
Your biggest fear?
Mera waheguru
Do you drive fast?
Yes sometimes…
What do you like most about yourself?
Main dujiyan nu hsaa k bhut khushi feel karda…
Is anyone in love with you?
Mainu ta ni lagda…
Are you in a complicated love situation?
Na jee apa kade eda di tension hi nai lai…
If you are asked to work in a movie, which star would you co-star with?
Akshay Kumar
Last book you read?
Yaad ni
Money or Love?
Pyar ..kyuki k asi pyar nu paise naal khareed ni sakde….
What do you want more than anything right now?
Kuch ni ji bas Waheguru ne sub kuch dita zindagi chali jandi aa…
Favorite movie of all time?
Final destination
If someone tells me "I love you..", I am likely to…
Jado koi kahuga odo dekhange…
If someone tells me "I hate you…", I am likely to…
Ede vich main ki keh sakda mere vich he koi kami houngia…
If I meet GOD I would…
Mere waheguru bure kma to dur rakhi…
How much time do you spend online daily?
2-3 hours
Favorite destination in the world?
Duniya to sohni mere pind di saver ae…
Any thing more about you..?
Aina v ameer nahi k aish kar sakan,
Aina v greeb nahi k bukh mar sakan,
Aina v daler nahi k kise naal lad sakan,
Aina v kamjor nahi k kise di jar sakan,
Main jo kujh haan theek haan,
Koshish kranga ke kujh na kujh kar sakan…