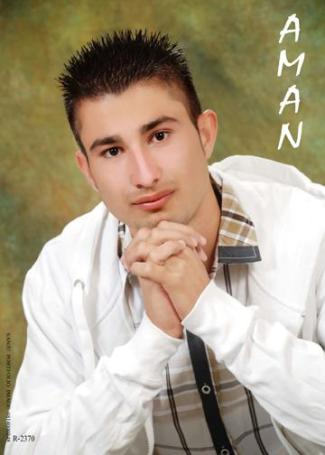 Full Name
Aman Dhiman
Nick Name
Aman
Location
Makerkotla
Facebook Profile
aman.firozpur@gmail.com
Do you enjoy scary movies?
Yes
When was the last time you said "i love you" ?
When I was studying in 10+2
Dream job?
Jithey set ho ge
Last time you cried your heart out?
Jado main 10th class cho ek din home vapis aa gya c and my dad ne mainu viper naal kutteya si.
Most embarrassing moment?
Na jee eda da kade koi kam he ni kita…
Are you afraid of the dark?
No, Never
Biggest achievement?
To become a part of Desicomments.com
Biggest regret?
Nothing because I am raounki munda.
Met the love of your life yet?
No
Your biggest fear?
Dad and Waheguru
Do you drive fast?
Sometimes nahi te Bullet tohar naal chalai da
What do you like most about yourself?
Main dujiyan nu hsaa ke te aap hass ke right feel karda
If you are asked to work in a movie, which star would you co-star with?
Vin Diesel
Last book you read?
I never went to the library and I did not read any book.
Money or Love?
Love
What do you want more than anything right now?
I want go to CANADA
Favorite movie of all time?
Blade
If someone tells me "I love you..", I am likely to…
J koi kahu ta ta zarror dil rakhage I do not break anyone's heart maan taan rakh dinne aa
If someone tells me "I hate you…", I am likely to…
Toteya nu baag bathere ni tainu yaar bathere
How much time do you spend online daily?
Jado free hunne aa
Any thing more about you..?
Apne bare kade nai das hunda galtiya lok dasde ne