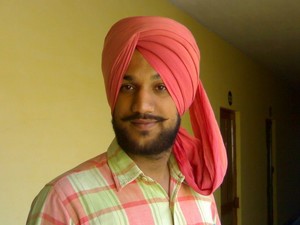 Full Name
Amrit Pal Singh Manghera
Nick Name
Amrit
Location
Ludhiana
A word that describes you best?
Hooligan
Do you enjoy scary movies?
Yes, very much
When was the last time you said "i love you" ?
Don't remember
Last time you cried your heart out?
Last year
Dream job?
Developing wallpapers with the difference
Are you afraid of the dark?
No, I love it
Biggest achievement?
When i won first prize in kabbadi.
Biggest regret?
No
Met the love of your life yet?
No
Your biggest fear?
To find myself sitting alone
Do you drive fast?
Yes always
What do you like most about yourself?
Uniqueness
The one thing you would like to change about yourself?
Possessive Nature
Is anyone in love with you?
Still Searching
Are you in a complicated love situation?
No
If you had a super power, what would it be?
To be faster than wind.
If you are asked to work in a movie, which star would you co-star with?
Sunny Deol and Celina Jateli
Last book you read?
Any Thing For You Mam, Five Point Someone
If you are marooned on an island you would like to be with?
My Love
Things that annoy you?
I Hate Liars, Cheaters.
Money or Love?
Love
Favorite movie of all time?
Hum Tum Pe Marte Hain
If someone tells me "I love you..", I am likely to…
Depends upon conditions
If someone tells me "I hate you…", I am likely to…
Thanks
If I meet GOD I would…
Chak lai menu
How much time do you spend online daily?
3-4 hours
Favorite destination in the world?
Mera Pind
Any thing more about you?
Simple Living High Thinking