Raman Ballomajra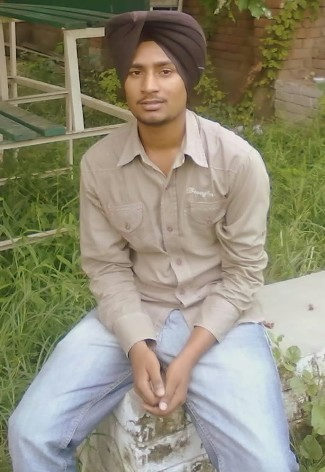 Full Name
Raman Ballomajra
Nick Name
Ramana
Location
Village. Ballomajra S.A.S Nagar Mohali
A word that describes you best?
Lonely
Do you enjoy scary movies?
Yes
When was the last time you said "I love you" ?
Yesterday to my Mom
Last time you cried your heart out?
Last year in December when she rejected me.
Dream job?
Software engineer
Most embarrassing moment?
When I got reappear in my exams of BCA.
Are you afraid of the dark?
No
Biggest achievement?
None
Biggest regret?
None
Met the love of your life yet?
Yes, but she rejected me.
Your biggest fear?
None
Do you drive fast?
Yes
What do you like most about yourself?
I don't know.
The one thing you would like to change about yourself?
Nothing
Is anyone in love with you?
May be.
Are you in a complicated love situation?
Yes
If you are asked to work in a movie, which star would you co-star with?
Gissell Monterio love aaj kal fame
Last book you read?
Programming in C++
If you are marooned on an island you would like to be with?
I don't want to.
Money or Love?
Love
Favorite movie of all time?
Titanic
How much time do you spend online daily?
About 30 or 40 minutes
Favorite destination in the world?
Hemkunt Sahib
Any thing more about you..?
Nothing, I would just like to say that "if you like me then raise your hand
otherwise raise your standard".
Pictures submitted by Raman Ballomajra
7 Responses
Leave a Comment